Penn State Denies Removing Bibles From Hotels Following Atheist Complaint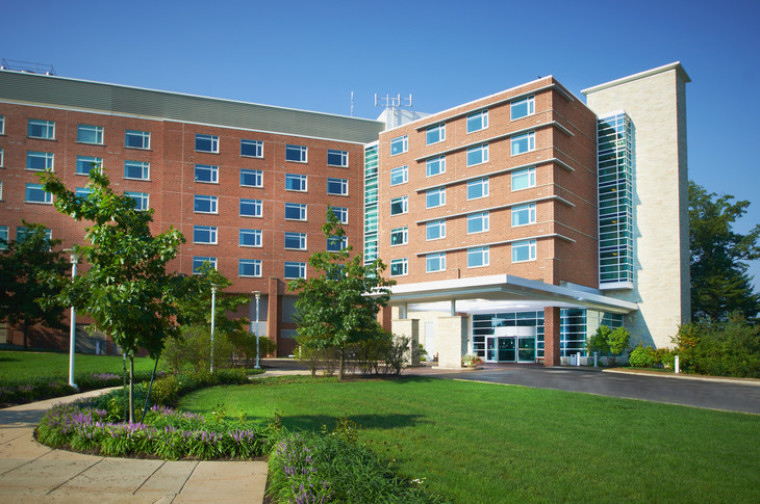 Penn State University says it has not removed Gideon Bibles from two hotels that it runs despite a complaint the school received from a Wisconsin-based atheist group.
Contradicting a press release by the Freedom From Religion Foundation, a representative of Penn State told The Christian Post that the Bibles have not been taken out of their hotels.
Earlier this week FFRF stated that Penn State officials removed the Bibles from the Nittany Lion Inn and the Penn Stater Conference Center Hotel in State College, both of which are run by the university.
In a statement released Thursday, FFRF Co-President Annie Laurie Gaylor announced that her organization was "grateful" for Penn State's decision.
"No nonreligious hotel guests should have to pay high prices to be proselytized in the privacy of their own bedrooms," said Gaylor.
"What is obnoxious in a private hotel, however, becomes inappropriate and unconstitutional in state-run lodgings. … So we're grateful to Penn State for making this decision to respect all its hotel guests and stay above the religious fray."
However, Lisa M. Powers, director of Penn State's office of strategic communications, told CP that the Bibles have been made available for better public access.
"The Bibles have not been removed from our hotels. The decision to make Bibles and other publications available in our libraries and other public access areas was made in mid-summer," said Powers. "There are still Gideon Bibles at our facilities and they have been there for decades. We do not have a specific date for when they originated."
While the Bibles are not in "individual guest rooms," they remain "available in our public access areas" for "those who wish to use them," explained Powers.
Powers also told CP that "Bibles are still available for those who would like to have them at our hotels."
"We are respectful of all religions, and also of those who have differing beliefs," added Powers regarding the dispute.
Recently the FFRF has sent complaints to various universities that oversee hotels about having Gideon Bibles in their rooms.
FFRF has argued that public academic institutes should not have the Bibles since it is an endorsement of one religion over others.
Iowa State University, and the University of Wisconsin in Madison have both removed Bibles from their hotels, noted FFRF attorney Sam Grover to a Maryland news publication.
"We've actually had a lot of success on this issue," said Grover when interviewed about the initial success of getting Bibles removed from the Navy Lodge on Patuxent River Naval Air Station.
"The Constitution is there to protect the rights of the underrepresented minority against the tyranny of the majority."