Pennsylvania Hospital Opens America's First Treatment Center for Internet Addicts
Pennsylvania Hospital Opens America's First Treatment Center for Internet Addicts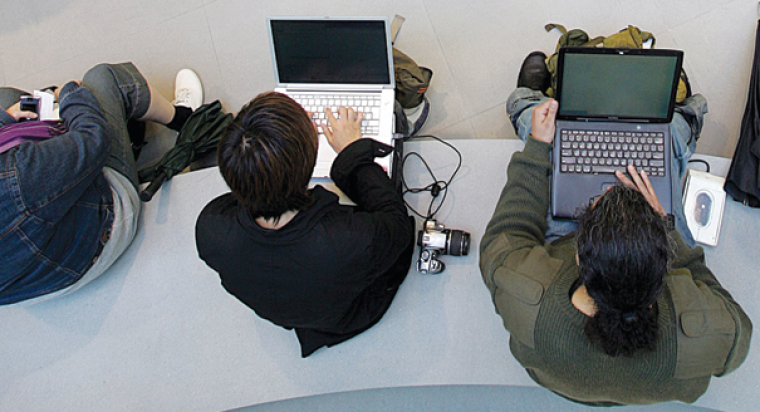 A Pennsylvania hospital has launched the first ever hospital-based treatment center for people who are so addicted to using the Internet they are unable to bring the addiction under control by themselves.
The Bradford Regional Medical Center in the state announced earlier this month that they had launched the Internet addiction treatment and recovery program as part of the hospital's Behavioral Health Services Division.
"I've studied Internet addiction since 1995," said Kimberly Young, a renowned Internet addiction treatment expert who serves as Program Director. "Back then, people laughed when I told them what I did. Today, it is incredible to see my life's work become a reality that will help so many people in need of treatment."
The intensive program targeting adults 18 and older is administered over a 10-day period under the care of a multidisciplinary medical team.
Young, a licensed psychologist and professor at St. Bonaventure University in Olean, N.Y., said she was inspired to start the program after receiving a steady stream of calls from people who needed help.
"I received calls every week asking if I knew of a clinic or hospital to treat this condition but there weren't any in the U.S.," she said.
According to the release, Internet addiction is now an epidemic and a public health crisis in countries like China, Korea and Taiwan.
It was only recently recognized as a problem in the United States. Internet Gaming Disorder was included in Section 3 of the bible of American psychiatric medicine in May of 2013.
While addiction is more commonly associated with dependency on drugs, alcohol and tobacco use in the medical field, the growth of the Internet has resulted in many benefits and a new group of people "hooked" to the technology.
Like other forms of addiction, the addiction is said to be consuming and known to ruin lives.
"In consultation with Dr. Young, we have developed an innovative and timely program to address this very real and serious disorder," said Dr. Roger Laroche, medical director of Behavioral Health Services at the hospital.
"Utilizing specialized techniques, patients receive psychiatric evaluations, medically supervised treatment, individual and group psychotherapy, and family consultation," he said.