Pentecostal Preacher T.L. Lowery Dies at 87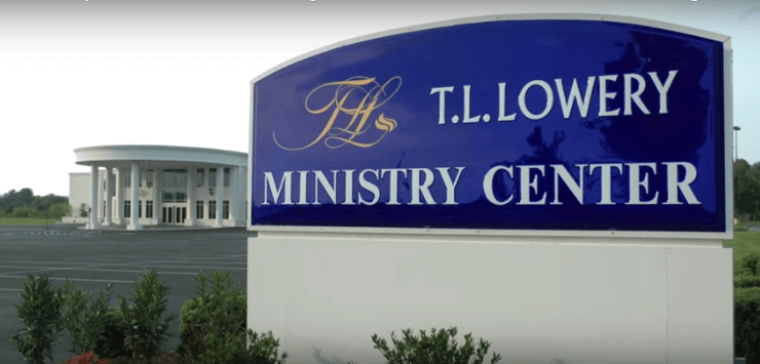 Known for his "fiery sermons," Pentecostal Pastor Thomas Lanier Lowery died Sunday at 87, at his home in Cleveland, Tennessee. The cause of death has not yet been released.
Bishop Lowery's ministry spanned over 70 years during which the evangelist, known for his tent crusades, served as the pastor of two churches — the North Cleveland Church of God in Tennessee from 1969 to 1974, and the Washington National Church of God in Washington from 1981 to 1996.
During his tenure at Washington National Church of God the pastor established community ministries and constructed apartments for elderly and median income families. The clergyman also served for 16 years on the Church of God executive committee, and for 34 years on its executive council, according to the Cleveland Daily Banner.
In a message posted on the Lowery Foundation website, Stephen Lowery wrote about his father, saying: "He has been an evangelist, pastor, author, friend, mentor, and father. But, most of all, he was an ambassador of the Kingdom of God. We, of course, do not have arrangements in place. As soon as we do, they will be posted. Please pray for our strength and wisdom."
In 2015, in celebration of Lowery's 70th year in ministry, prominent megachurch pastors, including Dallas-based Potter's House Pastor Bishop T.D. Jakes and Pastor John Hagee of Cornerstone Church in San Antonio, Texas, contributed to a video message in honor of Lowery's milestone anniversary.
Jakes said, "I was deeply touched when I received the opportunity to join the chorus of people around the country who celebrate T.L. Lowery for his many, many accomplishments on this momentous occasion as we celebrate your birthday, and give tribute to who you are and what you have done. Choicest blessings. God's grace. Godspeed, sir. Carry on."
Conerstone Church Pastor John Hagee also offered his congratulations to Lowery. "Many souls have been saved, bodies have been healed by the power of Christ, and lives delivered throughout his ministry," said Hagee. "Lowery has served as pastor and evangelist until 1969 where he preached in large tent crusades nationwide. … Dr. Lowery, I salute you on this your special day, for you have indeed been a credit to the church of God and to the preaching of the Gospel."
Lowery was born Jan. 12, 1929, in Eastman, Georgia, and along with five other siblings, was raised under a Pentecostal upbringing.
The pastor is preceded in death by his wife of 60 years, Mildred Louise Woodard Lowery, 84. Together the couple have one son, Stephen Lowery, pastor of the Washington National Church of God in Washington, D.C.