7 People Who Predicted a Donald Trump Victory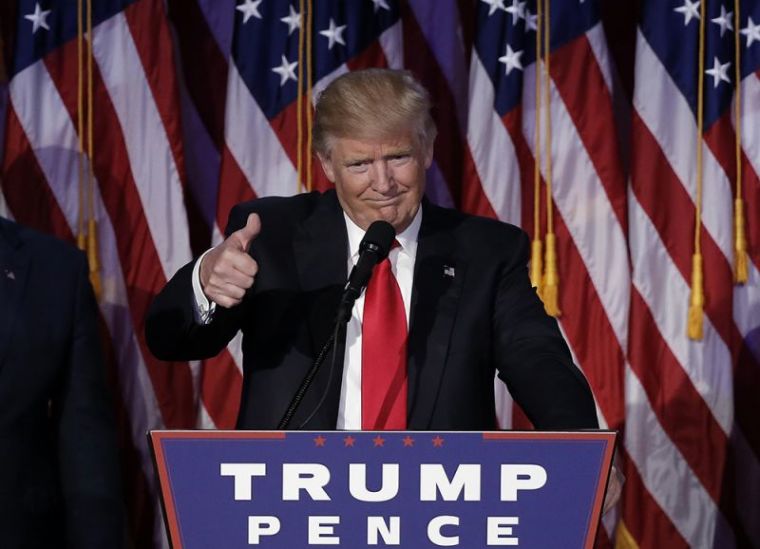 To the surprise of pollsters, pundits, and both sides of the political aisle, Republican Party nominee Donald Trump was elected president on Tuesday.
Despite the overwhelming number of people who assumed that Democratic Party nominee Hillary Clinton would win, by Wednesday morning the opposite occurred.
A small yet notable number of social commentators and analysts accurately predicted Trump's success. Below are seven examples:
1. Michael Moore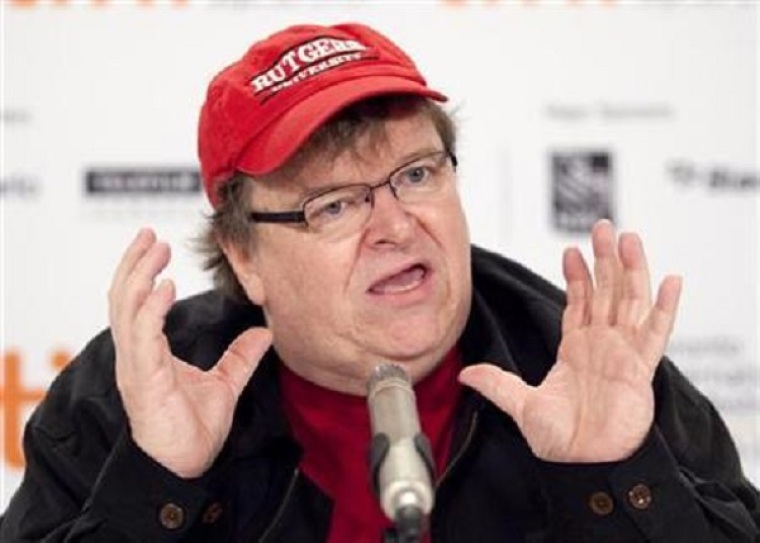 Liberal documentarian Michael Moore predicted months ago that despite wanting Clinton to win he believed that Trump's victory was likely.
Moore listed five reasons for this, including Rust Belt communities, the unpopularity of Clinton, high white male voter turnout, disillusionment among Bernie Sanders supporters, and what he called the "Jesse Ventura Effect."
"Remember back in the '90s when the people of Minnesota elected a professional wrestler as their governor? They didn't do this because they're stupid or thought that Jesse Ventura was some sort of statesman or political intellectual. They did so just because they could," wrote Moore.
"... do not discount the electorate's ability to be mischievous or underestimate how any millions fancy themselves as closet anarchists once they draw the curtain and are all alone in the voting booth."
 2. Michael Finch
In late October, American Thinker blogger Michael Finch predicted a Trump victory, arguing that the Donald appeals to Middle America and its disdain for Washington, D.C. politics.
"The middle of the country, already restive and suspicious of anything and everything that has to do with Washington D.C., hears Trump railing against the corrupt system and how we need to 'clean house,'" argued Finch.
Finch also viewed former supporters of Bernie Sanders as a possible additional source of support for Trump, stating that maybe "Bernie wasn't up to the fight, but his millions were, and still are."
"Will they vote for Trump? Probably only a few, but what it has done, in conjunction with the leaked DNC emails, has stoked an already visceral hatred of Hillary among the Bernie movement," continued Finch.
"They may stay home, they may vote for Jill Stein or they may vote for Trump, but very, very few will turn out for the corrupt Hillary."
3. Helmut Norpoth
State University of New York professor Helmut Norpoth told The New York Post in October that he predicted a Trump victory
"I think he was the strongest candidate in the primaries and that he will prevail," explained Norpoth, whose academic background is in political science.
According to the NY Post, "Norpoth developed a model that, applied retroactively in earlier races, would have correctly predicted the winner of every presidential election since 1912 — with the exception of 2000, when predicted winner Al Gore barely lost to George W. Bush."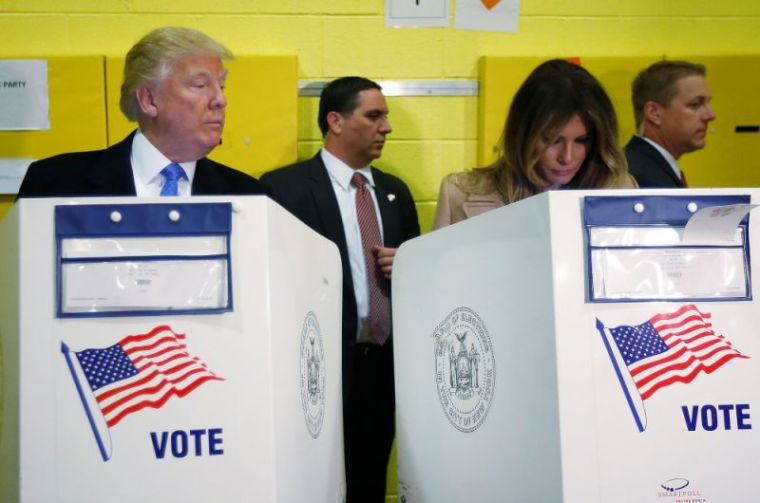 4. Wayne Allyn Root
Conservative social commentator and author Wayne Allyn Root said in an opinion column published in October that he was "betting big on Donald Trump to win."
Root drew a parallel between Trump's being behind in the polls to when the British referendum to leave the European Union was behind in the polls but still prevailed.
"Every mainstream media outlet in the country keeps saying Trump is losing badly. They say this as if it's fact. And based on many polls, it does look that way," wrote Root.
"But so did Brexit. That was the vote for UK to leave the EU. No one anywhere in the establishment ... or media ... or any major politician thought it would pass. But it did. I believe this is our Brexit. And I'm putting my money where my mouth is. I'm betting big on Donald Trump to win the election."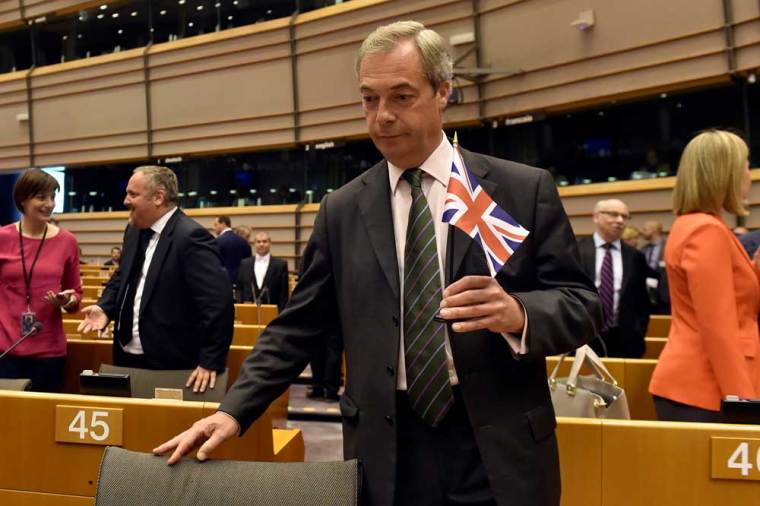 5. John Hinderaker
President of the Minnesota-based think tank Center of the American Experiment John Hinderaker argued back in September that Trump was going to win.
In an entry on the blog Power Line, Hinderaker believed Trump would win because of a general mistrust by the American public of mainstream press he labels pro-Clinton and the overall unlikability of the Democratic nominee.
"The first can be explained with an old story from the world of marketing ... Hillary Clinton can be re-launched, re-packaged, and protected by a phalanx of reporters," wrote Hinderaker.
"The liberal establishment can do its best to jam her down our throats. But we – the voters – don't like her. And the more we see of her, the more our dislike is confirmed. She is too weak a candidate to be elected president."
Interestingly enough, states that Hinderaker named as going for Trump, namely "Ohio, North Carolina, Florida, Michigan, maybe even Pennsylvania," ended up going for Trump, with Michigan expected to go Republican as of Wednesday morning.
 6. Allan Lichtman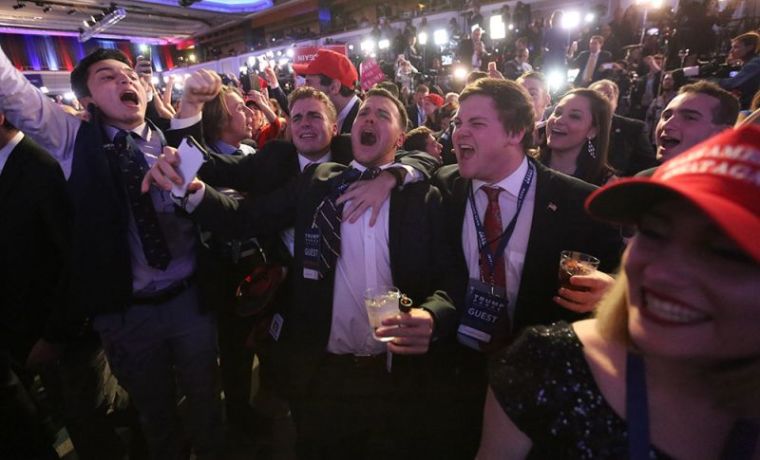 American University history professor Allan Lichtman, an expert prognosticator who reportedly has correctly predicted the last 30 years of presidential elections, picked Trump to win.
In interviews with The Washington Post blog The Fix performed in September and October, Lichtman said his "13 Keys" system of prediction "point to a Trump victory."
"But I would say, more to the point, they point to a generic Republican victory, because I believe that given the unprecedented nature of the Trump candidacy and Trump himself, he could defy all odds and lose even though the verdict of history is in his favor," explained Lichtman.
"So this would also suggest, you know, the possibility this election could go either way. Nobody should be complacent, no matter who you're for, you gotta get out and vote."
7. Brian Darling
Brian Darling, former senior communications director and counsel for Senator Rand Paul, said in an opinion piece for Heat Street that "Donald Trump can, and will, beat Hillary Clinton and become President of the United States."
"As much as the media and political elite have already written off Trump, the evidence shows that Trump is on track to win this fall because of his popular message, his record of victory in the Republican primaries, and Hillary's unpopularity," reasoned Darling.