Perry Noble Opens Up About Double Life, Daily Drinking Problem That Led to Firing From NewSpring Church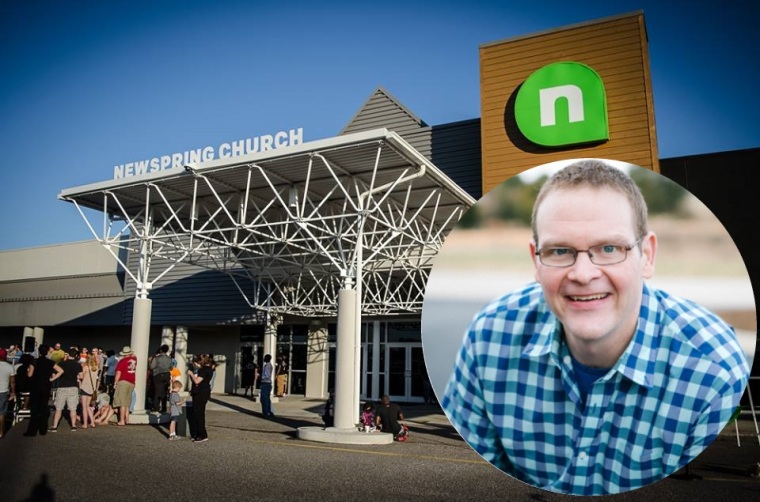 Three months after his firing from his job as senior pastor of the popular NewSpring Church in South Carolina, Perry Noble publicly revealed on Monday the details of his rocky marriage, drinking issues, and other aspects of the double life that led to his exit from the church he founded 16 years ago.
Acting on what he said was the advice of his counselor, Noble shared four "extremely unwise decisions" he made that led to his fall from the pulpit in a lengthy post on Facebook that had been shared nearly 2,000 times as of Wednesday morning.
"I was a hypocrite — I preached, 'you can't do life alone' and then went out and lived the opposite," he said.
"I chose isolation over community. … Isolation is where self-doubt dominated my emotions, causing me to believe I just could not carry the weight anymore, and alcohol was necessary for me to make it through another day," Noble explained. "I hated myself, literally HATED myself for doing what I was doing, but believed the lie that this was just the way things were and there was no way it could ever get better."
The decision he said that really "hurts so bad" was choosing alcohol over his wife, Lucretia, and daughter, Charisse.
"Lucretia and I, like so many couples, have faced challenges in our marriage for many years. After a season of walking through these challenges I became discouraged and, instead of asking for help, began to overmedicate on alcohol. At first it was once or twice a week; however, over time it literally became something I 'had to have' every evening," he said.
"I was sick — deceived by sin, alcohol and myself. I justified this by saying I needed it to take the edge off, to help me relax, to help me deal with the pressure at home. Honestly, I knew the entire time I was using it as an excuse to zone out at home, thus causing me to neglect my role as a husband and a father. As I look back on making this foolish exchange, waves of self condemnation crash into my soul. I know I've been forgiven for the sin, but I must now deal with the consequences," he wrote.
Perry said he and his wife are working hard at making their marriage work and asked for "continued prayers." He also begged other married couples going through difficult times not to give up on their relationship.
"Before I move on let me beg married couples ... please don't cease fighting for your marriage by investing your time and attention into other things. Maybe it's not alcohol, maybe it's a hobby, or porn, or friendships ... or even your kids. Take it from me — the temporary feeling of relief is not worth the long term pain of the consequences," he warned.
After highlighting a compulsive need to have control over relationships Perry also encouraged his followers to ask for help if they need it because that was one of the bad decisions he made.
"If you are in a bad place, I mean you are living through hell on earth — my prayer for you is you would make the immediate decision to tell someone ASAP. Because, you are not the only one, people will not abandon you, and, believe it or not, more people will understand than you could ever imagine," he wrote. "I chose to remain silent which propelled me with light speed toward the coping mechanism of alcohol abuse."
He further added: "Asking for help is not a sign of weakness, it's a sign of strength. I was weak — I did not ask for help, and the end result was a train wreck. What happened to me doesn't have to happen to you — you can ask for help today."
Perry explained that he is currently praying about his next step but had said last month that he intends to eventually return to ministry with the help of his therapist.