'Persona 5' Release Date: Atlus Confirms Launch Plus Unannounced Titles and 'Atlus' Popular Series Coming in 2016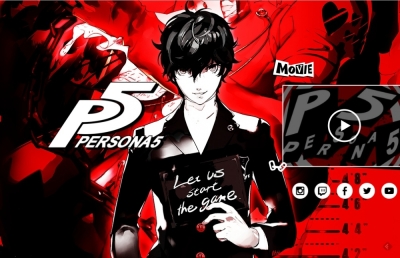 Video game company Atlus has confirmed "Person 5's" release date, as well as hinted at what else it has in store for players this year.
Atlus Chief Executive Officer Naoto Hiraoka was interviewed in the latest issue of Japanese gaming magazine Dengeki PlayStation. In the interview, he reveals the company's plans for 2016.
"In 2015, we were able to develop existing IP like Persona 4: Dancing All Night and Etrian Mystery Dungeon. In 2016, starting with Odin Sphere: Leifthrasir, we plan to release a large number of titles," he said, according to a translation done by Gematsu. "In the summer, we'll launch the long-awaited Persona 5. Of course, in addition to that we have several unannounced titles. I have no doubt this will be a year Atlus' popular series all gather together."
Hiraoka also added that "VanillaWare's 13 Sentinels: Aegis Rim" will also be coming this year, although a release date hasn't been decided yet.
By "unannounced titles," multiple sites are saying this could likely include the 3DS dungeon crawler "Etrian Odyssey V," which is almost finished with development.
As for Atlus' popular series, Technobuffalo has put together a list. There's "Shin Megami Tensei IV: Final," which will be released in Japan but does not have a Western release date yet. Then there's another popular title from the company, "Genei Ibun Roku ♯FE," which is a "Fire Emblem" and "Shin Megami Tensei" crossover title that is scheduled to release in North America this year. Then, of course, there's "Odin Sphere: Leifthrasir" and "Persona 5."
"Persona 5" will be different from previous "Persona" games in that its main protagonist is more of a "rougish antihero," director Katsura Hashino revealed in a previous interview. The game is set in Shibuya and each Persona is based on a famous literary character.
The single-player JRPG "Persona 5" is coming to PS3 and PS4 this summer.