Petya Ransomware Update: Ukraine Accuses Russia of Conducting Cyberattack
Petya Ransomware Update: Ukraine Accuses Russia of Conducting Cyberattack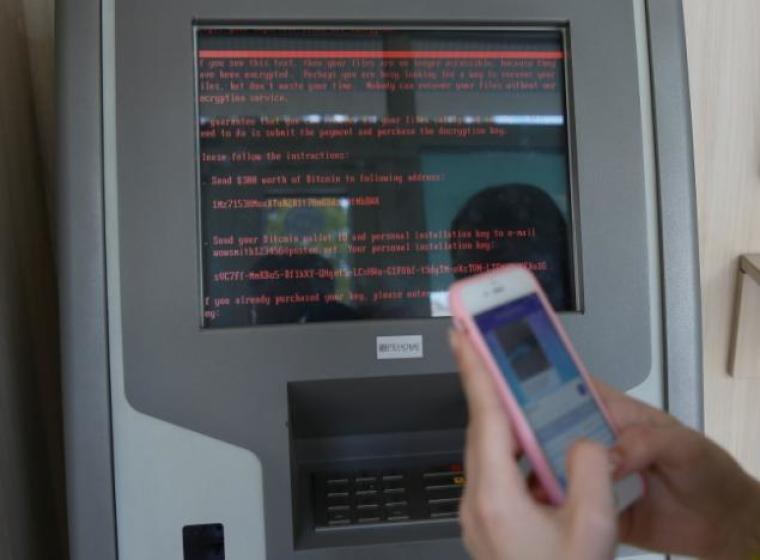 Russian security services were probably responsible for a massive cyber-attack, Petya ransomware, which has crippled many organizations in the United States and Europe on June 27, the Security Service of Ukraine (SBU) said on Saturday, July 1.
The Security Service of Ukraine said the attack, which began in the Eastern European country before spreading across the globe, was orchestrated by the same hackers who attacked the Ukrainian power grid in December 2016.
"The available data, including those obtained in cooperation with international antivirus companies, give us reason to believe that the same hacking groups are involved in the attacks, which in December 2016 attacked the financial system, transport, and energy facilities of Ukraine using TeleBots and BlackEnergy," the SBU said in a statement obtained by Reuters, adding, "This testifies to the involvement of the special services of Russian Federation in this attack."
The SBU said they had also seized equipment which belonged to Russian agents in May and June to launch cyber-attacks against Ukraine and other countries. Hence, Ukrainian politicians were quick to blame Russia for the virus, but a Kremlin representative dismissed it as unfounded blanket accusations.
Many cyber security firms are working to figure out who was behind the massive cyber attack, which targeted computers running the Microsoft Windows operating system by encrypting files on their PC and demanding $300 worth of the Bitcoin cryptocurrency in order to unlock them.
However, the SBU said that the ransom demand was only a cover, asserting that the main purpose of the cyber attack was disrupting the operations of state and private companies in the country and spreading panic among the people.
"It is clear that this was targeted indiscriminately at Ukrainian businesses, and the Ukrainian government," Rendition Infosec's President Jake Williams told the Associated Press, as cited by Press-Telegram. "The 'ransomware' component is just a smokescreen (and a bad one)," he added.