Philadelphia Eagles vs Arizona Cardinals Live Stream: Watch NFL 2014 Sunday Football Online (Fox TV Start Time)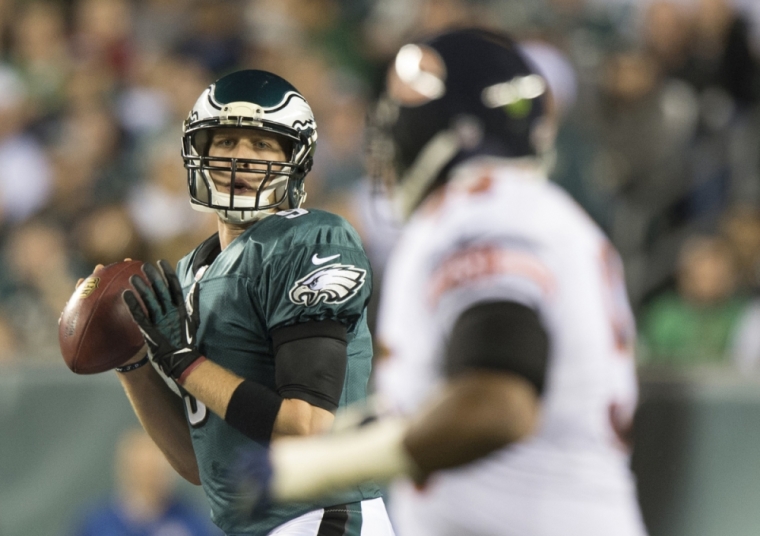 The Philadelphia Eagles will play the Arizona Cardinals on Sunday in a massive Week 8 NFL game. Both teams have excelled this season so far, and coming into Week 8 these two teams have lost a combined total of just two games. However, something will have to give way today and this should be a fantastic match up. The game takes place from the University of Phoenix Stadium in Glendale, Arizona, and will start at 4.05 p.m. ET. The game can also be watched on TV on the Fox network, or online through live stream (details below).
So far these two teams have met twice at the new University of Phoenix Stadium, and the Cardinals have won both of those games. This will be third time lucky for the Eagles, although they are having such a good season they will be confident they can end their bad run on the road to Arizona.
Both teams come into today's game on 5-1, and both will now be holding extremely high hopes to keep powering their way to the postseason and go far in the Playoffs.
The first time the Eagles visited the Cardinals' new stadium was in the 2008 NFC Championship Game. That game was decided when quarterback Kurt Warner hit running back Tim Hightower for an 8-yard touchdown with three minutes left in regulation.
The last time they met here was in the 2012 regular season, and the Cardinals were a lot more convincing at that time, winning 27-6.
A win today would keep the Cardinals' firm grip of the top of the NFC West, where as a win for the Eagles would help to put the pressure back on the Dallas Cowboys, who are 6-1 in the NFC East, but who do not play this week until Monday.
Today's game will start at 4.05 p.m. ET and can be watched on TV on the Fox network or online through live stream by clicking here.
Philadelphia Eagles VS Arizona Cardinals WEEK 8 PREVIEW-10/26/2014