'Pillars of Eternity: The White March' Part 2 Expansion Coming January 2016 With New Story Mode
Game developer Obsidian has announced that the "Pillars of Eternity: The White March - Part 2 " Expansion will be released in the latter part of January 2016. The expansion will bring in a Story Mode, a new companion called Meneha and newer quests and freebies.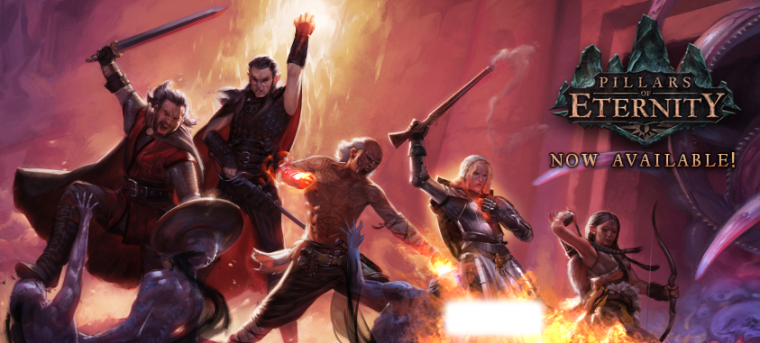 "Pillars of Eternity: The White March - Part 1" was released on Aug. 25, 2015. This expansion dealt mainly with combat and exploring dungeons. It also raised the game's character level-cap from 12 to 14. Part I had a monk and a robot as companions, gave players soul-bound weapons and multi-class abilities.
In the meantime, "Pillars of Eternity: The White March - Part 2" will increase the game's character level-cap upwards of 14. There is also some speculations that this expansion will introduce a new insect-like species called the Vithrack, according to some art for the insect-like Vithrack species and a few concepts for helmets in the expansion.
"Pillars of Eternity" was a crowd sourced computer role-playing game developed by Obsidian. The game was published by Paradox Interactive. The game's setting is Eora, a fantasy world inside Dyrwood. In recent times, the children born in Eora have no souls and are called 'Hollowborn."
The protagonist of this game awakens and finds that they have become Watchers, somebody who can see a person's soul and past life. The mission of the player is to find the secret of the awakening and help the children who are hollowborn.
Even though very few details are available about the upcoming expansion, what is certain is a newer and faster paced Story Mode has been introduced. Will this include quest jumping is not known but the expansion is all set to give players new abilities and better quests.
Fans will recall that both the "Icewind Dale" and "Baldur's Gate" were excellent and have gotten praises from critics too. Hopefully, the new story mode will be even better as expectations have risen.