Planetshakers Australia Ministry Celebrates 20-Year Legacy With Band's New EP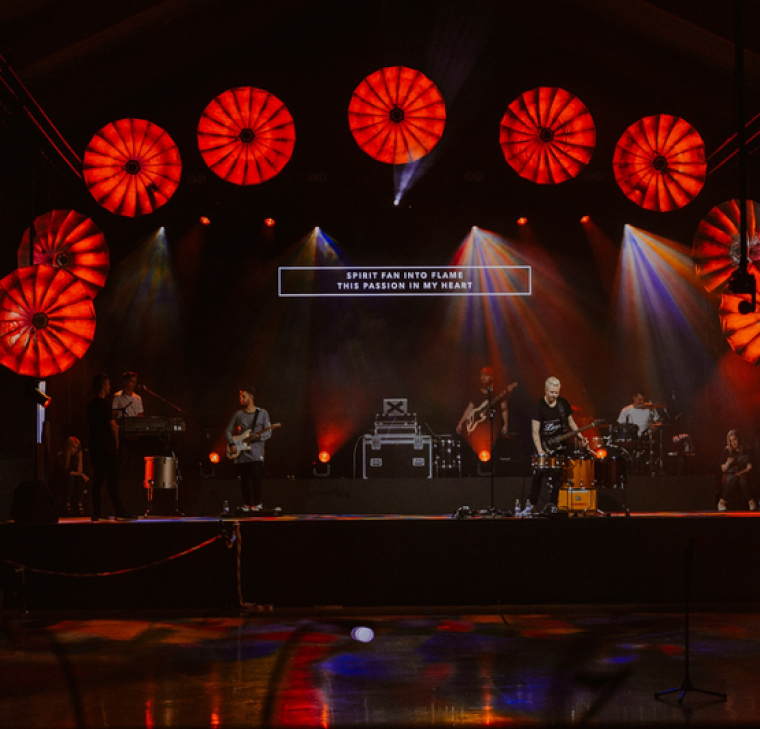 The Australian powerhouse ministry Planetshakers is celebrating its 20th anniversary with the release of a new EP from its worship band this week.
What began as a Planetshakers conference in 1997 has expanded into an Australian megachurch with numerous campuses and a Dove Award nominated worship band. On Friday, the band is adding more music to its catalogue with the release of Legacy Part 2: Passion.
The new EP features worship leaders Joth Hunt, Rudy Nikkerud and Sam Evans who serves as a senior pastor of Planetshakers Church with her husband Russell Evans. Last April, a four-day Planetshakers conference was held in Melbourne and attracted over 20,000 worshipers.
The worship experience was recorded live and packaged into Legacy Part 2: Passion which also features videos from songs like "Passion," "Prophesy," "We Speak Life" and "You Call Me Beautiful." Sam spoke about her excitement for releasing new music to the fans and followers of the Planetshakers movement.
"It's a great privilege to be part of the legacy known as Planetshakers," she said, according to The Christian Beat. "Our hope is that Legacy captures the freedom of praise and the power of the encounter because we can't keep this experience to ourselves."
More than just new music, Planetshakers is a movement that Russell said began 20 years ago with some faith and an idea for a conference inspired by God.
"For 20 years, we have been passionately lifting up the name of Jesus and releasing the sound of praise," Russell said, according to The Christian Beat. "It started with a God-inspired idea to start a conference called 'Planetshakers' ... we didn't know what Planetshakers was, we just stepped out in faith and did it."
In a previous interview with The Christian Post, Russell said the Planetshakers music is a direct result of young people having faith.
"Every time someone worships to one of our songs around the world, it started from a seed that a group of young people believed so much in that they gave and now that's resulted in millions of people singing to one of our songs," he said.