Planned Parenthood $9M Gift Proves Abortion Giant Doesn't Need Our Money to Stay Open, Pro-Lifer Says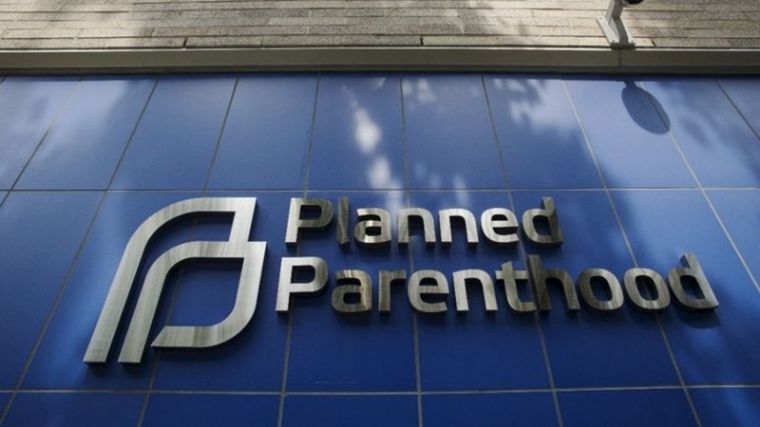 Planned Parenthood doesn't need $500 million a year from American taxpayers to stay open, pro-life groups say after the abortion giant's Texas affiliate received a public donation of $9 million to build two new clinics. 
Kyleen Wright, president of Texans for Life, told The Christian Post on Tuesday that the abortion giant doesn't need public funding in light of such a huge donation, and that much has happened in recent years in the state that has hurt Planned Parenthood's bottom line.
The Dallas Morning News reported last week that an anonymous donor gave $9 million to Planned Parenthood to build two clinics in West Texas within the next year. Planned Parenthood didn't specify the locations of the two sites, when they would be completed, or whether abortions would be performed there. 
When a law was passed in 2011 requiring abortion doctors to perform a sonogram and meet the women 24 hours in advance for a consultation before the procedure, many of the abortion doctors quit, she explained. That same year Texas began defunding Planned Parenthood.
"We've also had a very aging population of abortion doctors. The average age in 2013 was 70," Wright said.
Considering the large donation to the Planned Parenthood affiliate in Texas, Wright expects the abortion business will be very strategic and scrupulous because it costs a lot to establish and operate a clinic, even just to maintain staff and overhead expenses.
"Nine million dollars is a lot of money to get it off the ground, but it's not going to sustain it without continuing donor dollars," she said. "And the public money is really drying up for them in Texas."
The announcement of the large donation to Planned Parenthood took place at the Hilton Anatole Hotel in Dallas on March 23 at a fundraising luncheon where Cynthia Nixon of "Sex and the City" fame, who is running as a Democratic candidate for governor in New York, was the keynote speaker.
A separate donation of $800,000 to Planned Parenthood was also announced at the luncheon, which reportedly raised around $1.15 million for the Dallas chapter.
Texas is home to 35 Planned Parenthood clinics, six of which perform abortions. Most of their facilities are in Dallas, Houston, Austin and San Antonio. 
Pro-life advocates have long argued that the abortion business shouldn't be receiving $500 million every year from federal taxpayers. 
"See? Planned Parenthood doesn't need government funding. It has rich donors," the American Life League commented on Twitter regarding the $9 million donation.
Wright, who describes herself as a "longtime pro-lifer," added: "I remember when we had three or four pregnancy centers in the state. We have over 200 now. We have 10 pregnancy centers for every abortion clinic."
Yet last month, President Trump signed an omnibus spending bill that fully funded Planned Parenthood.
The federal government provides Planned Parenthood with grants for non-abortion services, save for certain circumstances. Critics maintain the money is fungible and thus still supports abortion, a criticism that has been accentuated given that the business is now under federal investigation over its role in harvesting organs, tissue and limbs from aborted babies and transactions with biotech companies, which The Center for Medical Progress exposed in the summer 2015, as reported by CP.
Though some state legislatures have stripped Planned Parenthood of its funding, efforts to do so at the federal level have never materialized; the closest Congress came to removing the group's grants took place in the effort to repeal the Affordable Care Act.
The measure passed in the House but failed in the Senate when three Republican senators refused to back the bill and voted with Democrats to stop the bill.