Planned Parenthood Says Ted Cruz Is Abortion's 'Biggest Threat' for Supporting Children Concieved From Rape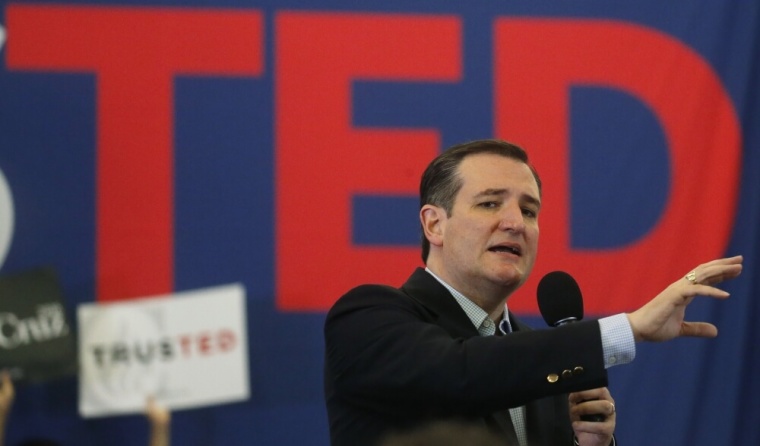 Planned Parenthood, America's largest abortion provider, has said that Texas senator and Republican presidential candidate Ted Cruz is the "biggest threat" to the abortion industry, much more so than presidential rivals Donald Trump and John Kasich.
LifeNews shared a fundraising email for Democratic presidential candidate Hillary Clinton being sent out by Dawn Laguens, Executive Vice President of Planned Parenthood, who states that "every Republican candidate for president this year would be a complete disaster," and adds that "Cruz could very well be the biggest threat we face."
Laguens argues that Cruz would take things "much, much further," than the remaining GOP candidates, and stated that 73 percent of Cruz supporters are in favor of banning abortion in all or most cases.
The Planned Parenthood VP adds: "We can't let anyone near the White House who would force a woman to carry a dangerous or unwanted pregnancy."
Back in January, Planned Parenthood decided to back Clinton over Democratic rival Bernie Sanders, in the first ever presidential endorsement in the organization's 100-year-long history.
"Hillary Clinton holds the strongest record on reproductive rights of all presidential contenders in not just this election, but in American history. She doesn't just support women's health — she has been a proactive leader on expanding access to women's health care," the Planned Parenthood Action Fund stated at the time.
On the other side, Cruz says that all unborn life needs to be protected, and children conceived through rape have equal worth as other children.
The Texas senator told Fox News in a previous interview that during his time as solicitor general he handled numerous cases of rape, including child rape, and has argued before the Supreme Court for the toughest punishments to be imposed on child rapists.
"And when it comes to rape, rape is a horrific crime against the humanity of a person and needs to be punished and punished severely but at the same time, as horrible as that crime is, I don't believe it's the child's fault," Cruz said.
"And we weep at the crime. We want to do everything we can to prevent the crime on the front end and to punish the criminal, but I don't believe it makes sense to blame the child."
Cruz has faced criticism from some pro-life leaders in another capacity, however, relating to his attacks on Florida senator and former GOP presidential rival Marco Rubio.
After Cruz suggested in February that Rubio has opposed defunding Planned Parenthood, Rep. Trey Gowdy, a Republican from South Carolina, clarified that the Florida senator's voting record shows that the opposite is true.
"Marco's unwavering defense of life is one of the reasons I so enthusiastically support him. I am bitterly disappointed Ted Cruz would try to intentionally mislead my fellow South Carolinians," Gowdy said at the time.
Carol Tobias, president of the National Right to Life Committee, also suggested that Cruz was being dishonest.
"Marco Rubio voted to defund Planned Parenthood before Ted Cruz ever got to the U.S. Senate. Since Ted Cruz joined the U.S. Senate, both he and Sen. Rubio have voted the same on every roll call that National Right to Life regards as pertinent to defunding Planned Parenthood," Tobias said.