Planned Parenthood, With Blessing of CEO, Caught Selling Baby Parts on the Black Market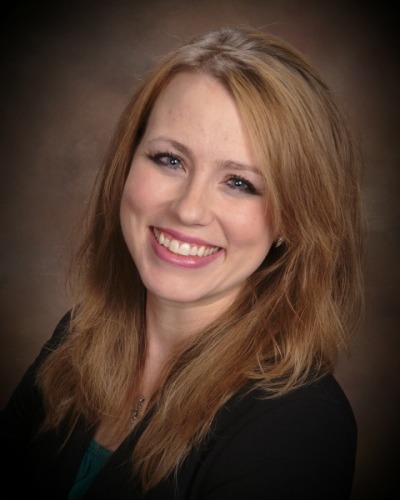 Today, the Center for Medial Progress (CMP) has released a highly disturbing video, proving that Planned Parenthood is engaged in the sale of baby parts – a completely illegal activity.
CMP's investigative video contains footage "from an undercover meeting with a top-level Planned Parenthood abortion doctor executive," Dr. Deborah Nucatola. Nucatola is the Senior Director of Medical Services for the Planned Parenthood Federation of America. CMP's investigators posed "as a Fetal Tissue Procurement Company" to obtain the meeting with Nucatola.
Deborah Nucatola is in one of Planned Parenthood's highest positions, tasked with the responsibility to oversee the abortion practice of all Planned Parenthood clinics throughout the nation. She herself also performs abortions, through the near end of the second trimester – 24 weeks.
Throughout the video, Nucatola describes how Planned Parenthood harvests and sells the body parts of babies at various ages.
"A lot of people want intact hearts these days."
"…always as many intact livers as possible. People just want…Some people want lower extremities too, which, that's simple. I mean that's easy."
The U.S. law is clear and simple: Those who buy or sell human body parts commit a federal felony. According to 42 U.S. Code 289g-2, those who sell fetal body parts are subject to criminal penalties – including up to 10 years in prison and/or a fine up to $500,000. Now there is explicit proof that Planned Parenthood regularly commits federal felonies and has been doing so for some time.
Yet, despite the clear law on the sale of human body parts, Nucatola reveals that Planned Parenthood sells many different parts of aborted babies. She tells CMP's investigator that "it's probably anywhere from $30 to $100 [per specimen], depending on the facility and what's involved."
Nucatola also shockingly reveals – while she eats and drinks wine – that knowing what a fetal part buyer wants will change how Planned Parenthood's abortionists perform the abortion. She says, "And for that reason, most providers will do this case under ultrasound guidance, so they'll know where they're putting their forceps."
She even describes specifically keeping most of the baby's body intact during an abortion so that the baby's parts can be sold.
Nucatola: "It's very rare to have a patient that doesn't have enough dilation to evacuate all the other parts intact."
Buyer: "To bring the body cavity out intact and all that?"
Nucatola: "Exactly. So then you're just kind of cognizant of where you put your graspers, you try to intentionally go above and below the thorax, so that, you know, we've been very good at getting heart, lung, liver, because we know that, so I'm not gonna crush that part…"
Nucatola additionally describes how Planned Parenthood's abortionists can also keep a baby's head intact so that the head or brain can be sold. The procedure for keeping the head intact is, as CMP reveals, identical to the partial-birth abortion procedure. The specific procedure is illegal in the United States.
In fact, committing a single partial-birth abortion is another federal felony, with a criminal punishment of "up to 2 years in prison and/or a fine of up to $250,000."
And yet, to make even more money off abortion, Nucatola admits that Planned Parenthood does it anyway. As the supervisor of Planned Parenthood's abortion practices nationwide, she advises the abortionists on exactly how to perform an abortion to obtain full fetal parts – or bodies – for sale.
Of course, if any of these "intact" babies are delivered alive, Planned Parenthood is additionally committing homicide when it kills them after delivery.
Nucatola admits that Planned Parenthood's litigation and law office knows what is going on with Planned Parenthood's sale of body parts and has advised the abortion giant on how to do it.
CMP directly spoke to Planned Parenthood's President, Cecile Richards, revealing that they were a fetal tissue collection company, and thanked her for the work of Dr. Deborah Nucatola.
Buyer: "We do fetal tissue collection, and she's been very helpful with –"
Richards: "Great!"
Buyer: "Figuring out who to talk to and –"
Richards: "Okay, great. Thank you. She's amazing. Yeah."
And there it is: Planned Parenthood caught engaging in multiple federal felonies, with the blessing of its President, Cecile Richards.
Kristi Burton Brown is a pro-life attorney, volunteering for Life Legal Defense Foundation and also as an allied attorney for Alliance Defending Freedom. She enjoys being a stay-at-home mom, and is married to the amazing David Brown. Together, they have the cutest two kiddos in the world! Kristi loves her Savior, Jesus Christ, politics, and cooking. She also writes for Live Action News & Opinion (www.liveactionnews.org).