'Pokemon' News: PlayStation 4 Hack Allows 'Pokemon Emerald' Play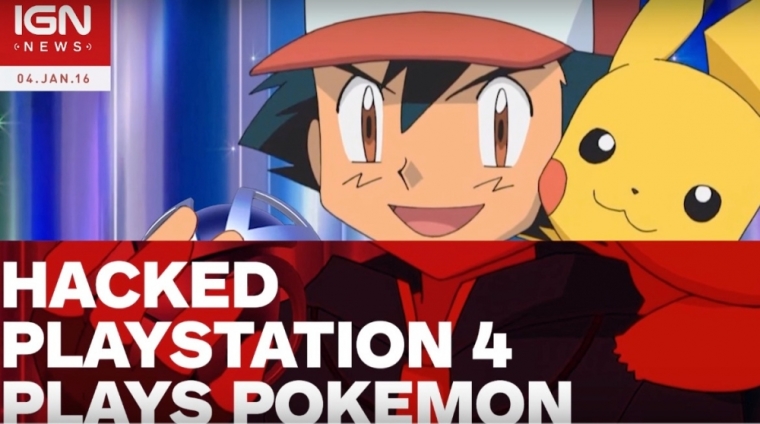 A group of hackers has managed to get PlayStation 4 to run the "Pokemon" game and evidence of the hack has been posted on their website.
In what is known as the first-ever low-level hack of PlayStation 4, fail0verflow showed that it is possible to play a modded "Pokemon Emerald" version called "Pokemon PlayStation Version" on the console. The said team is the same group that was able to hack the PlayStation 3, Wii, and Wii U, according to IGN.
Fail0verflow was able to crack the security of PlayStation 4 and install a custom version of Linux. The group posted a blog explaining that the console's hardware has some similarities with that of the PC and that Linux needs some more tweaking to get it to work on the device, the report details.
The team of hackers also posted a video demo proving that they were able to run "Pokemon PlayStation Version" on PlayStation 4, GameSpot reports.
The group hopes that what they have done will have some sort of positive effect, the report relays.
"If we can get people interested in running Linux on the PS4 over using the native OS, we can redirect efforts away from reverse engineering the original software infrastructure … to Linux (which is completely useless for piracy)," fail0verflow said.
While the PS4 Linux port can be viewed on fail0verflow's website, end users will not be able to access it, the report adds.
This is the first time since its release that PlayStation was hacked. It is worth noting, however, that fail0verflow had already demonstrated a custom version of Linux running on PlayStation 4 way back in December during the Chaos Communication Congress in Hamburg.
Before they revealed that they were able to play "Pokemon" on PlayStation 4, fail0verflow had openly expressed their admiration for the makers of the console. The group had hailed the Marvell engineers who handled the architecture of the PlayStation 4.