Political Correctness Won't Defeat Radical Islamic Terrorism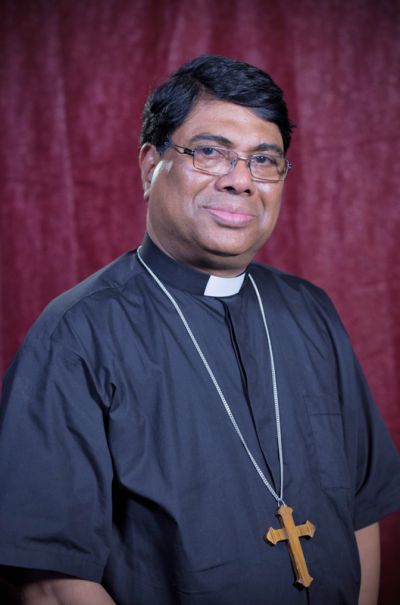 I am a religious leader from India, where we know something about extremism. That's why it didn't surprise me that just days before the terrorist attack in Orlando, Prime Minister Narendra Modi of India warned both houses of the U.S. Congress that the global fight against terror needs to be unified.
India, and Prime Minister Modi in particular, have done an effective job of protecting our country against myriad terrorist threats. This is in part because India is a very religious country that understands how religious heresy can foment into terrorism.
While every country has its own problems with extremists, groups like ISIS have globalized terror, and their own ideological and tactical unity demands the same amongst those who oppose them.
They can infiltrate borders without visas. They can recruit, train, and deploy suicidal jihadis from thousands of miles away. They can incite terrorism from within nation states by dispensing of traditional training camps in places like Afghanistan for digital training camps that make radicalization simpler than ever before.
This modern threat calls for global action, but it must begin with clear understanding.
That's why it's depressing to observe that the U.S. discourse on the Orlando horror has degenerated into shrill voices screaming at one another about gun control and whether or not the term "Islamic terrorism" is politically appropriate.
But why not call this type of violence for what it is: radical Islamic terrorism?
Each of the world's major religions must be called out when their religious or political leaders incite violence against civilians in the name of religion. Such violence is evil and it is religious.
Germany is still recovering from the self-inflicted wounds of its WWII-era anti-Semitism. The Catholic-Protestant clashes in Ireland demonstrated co-religionists, too, can unleash terrorist violence against each other. The large scale genocide against Kurds in Iraq stands as a bleak reminder of the atrocities ethnic and religious discrimination breeds.
Political correctness in the face of such terrorism does not deal with the problem. Actually, it exacerbates it.
It shifts the blame from the true source of violence — the actions of radicalized and religiously motivated people — to the inanimate instruments used to perpetrate their crimes.
The question we must ask ourselves then is what ideology birthed the Orlando massacre?
The first step to answering this question is naming the violence for what it is. Calling the Orlando incident an act of "radical Islamic terrorism" does not take away the good and noble in Islam, but it identifies the problem and tells us we need to do something about it.
The same would apply to radically violent right-wing Christianity, Hinduism, Buddhism, or Atheism.
No matter the religion or philosophy, we can all agree that taking the life of another human being is wrong. We can also agree that the radicalization of an ideology leads to violence as quickly as almost any other form of radicalization, and this kind of violence crosses political or social divides. It is a crime against all of humanity.
What perhaps is most disturbing about Orlando is that it could have been any of our sons or daughters killed that night. Our children are increasingly unsafe in the world. At any moment bullets and bombs can go off in Orlando, London, Mumbai, Karachi, Paris, Jakarta, or Jerusalem.
This is a very dangerous world, but the Orlando kind of violence does not come announced. There are always warning signs that are first visible within the religious community within which they worship.
That is why this fight against terror requires great will and vigilance. It also requires increased focus on understanding how religion can be used to radicalize young people.
Those of us who believe our faith teaches love and peace must practice it and report those among us who do not.
Our unity in this fight must cross our religious divides and diverse identities. The best thing any Christian, Muslim or Hindu can do to combat religious violence is to call it what it is when it appears.
It is religious.
It might be heretical but it is religious nonetheless, and we must speak against it from within our religious communities to those who hijack our religion. We must do so with the same intensity with which they believe in their heresy.
The history of Europe and the world would be different if the Nazis were not defeated. Yet the ideology of religious and racial supremacy survives in today's terrorism. Yet it is no longer isolated within the borders of a single nation state. It is an outsourced ideology that grows like religious disease in every nation state in the world.
Religion is both the cause and solution to this problem, but we'll never solve it if we don't call it what it is: religious extremism. In this case it is "radical Islamic terrorism."
Dr. Chris Seiple, the chairman of Washington D.C's Institute for Global Engagement, is right to say, "the best of faith defeats the worst of religion."
Most Rev. Dr. Joseph D'Souza is the Moderating Bishop of the Good Shepherd Church and Associated Ministries of India. He also serves as the President of the All India Christian Council. He is the recipient of numerous awards and accolades for his work as a human rights activist. He is also the founder and International President of the Dalit Freedom Network. He can be reached at: moderator@gsoim.org.