Pope Francis Calls Rejection of Migrants Fleeing Violence 'an Act of War,' Amid Discovery of Dead Bodies at Sea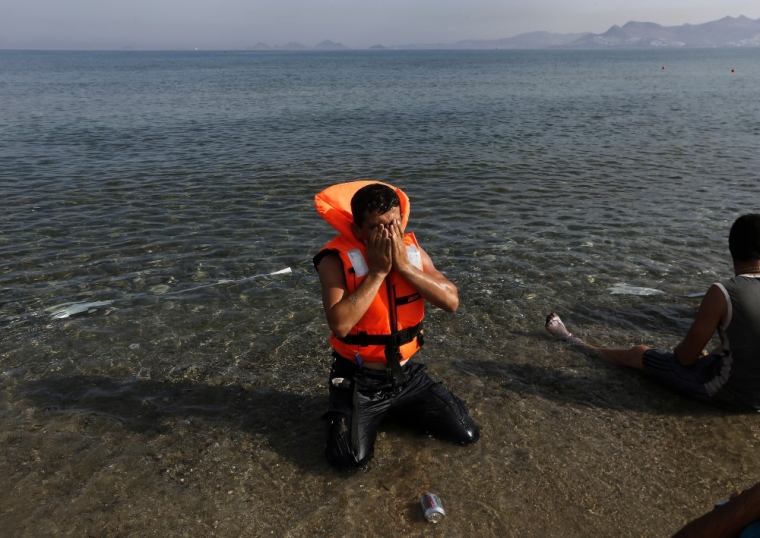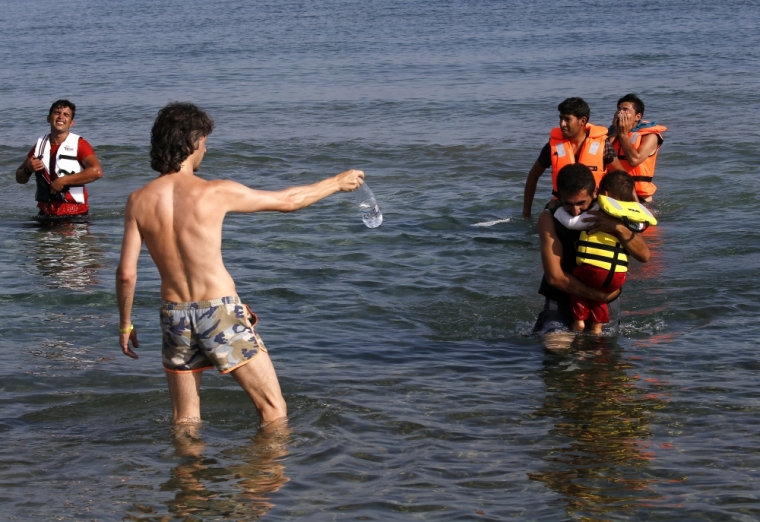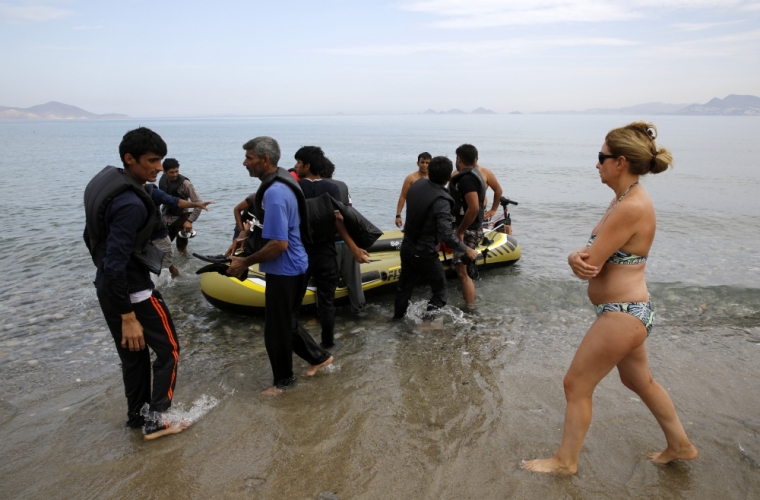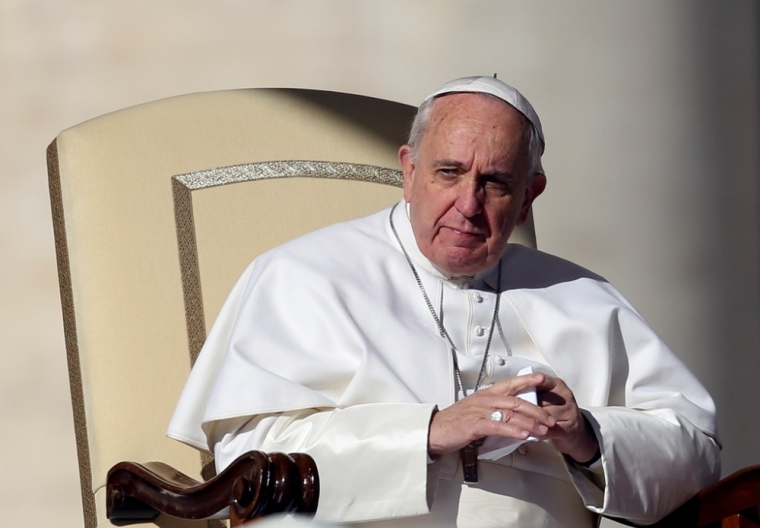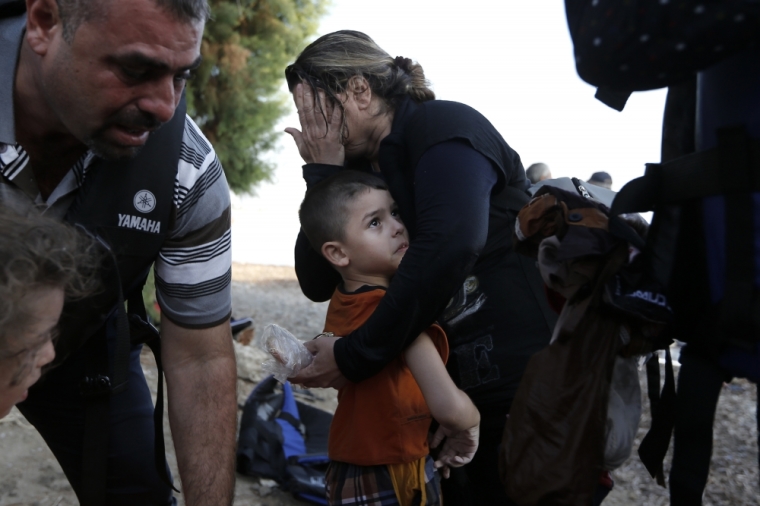 View Photos
Pope Francis has called on world powers to take action and help migrants who are fleeing violence and seeking refuge in Europe and the U.K. The pontiff made his call to action as part of a speech in which he condemned governments that refuse to accept the refugees into their countries and provide them with assistance and shelter, saying their actions are nothing short of a "crime."
Francis spoke out about the refugee crisis to members of the Eucharistic Youth Movement on the island of Lampedusa in southern Italy earlier this month, after 200 dead bodies were found near a capsized boat close by, as reported by the Gazzetta del Sud.
The pope also called on residents to remember the mostly Muslim Rohingya refugees as "brothers" from Myanmar and Bangladesh who have been refused entry in to Myanmar, Malaysia, Thailand and Indonesia as well as the 170,000 that reached Italy by ship last year, as recorded by the International Organization for Migration data.
The pontiff called the actions of these nations "murder," reiterating his belief that people are living in the midst of the Third World War: "this is an unresolved conflict, and this is war, this is violence, it's called murder ... we are at war."
Most of the refugees are fleeing persecution, war and famine in their home countries with the majority believed to be from Eritrea, Syria, Afghanistan and several African nations. As of February this year, 700 unaccompanied refugee children are still living in initial reception centers in Italy while waiting to be placed in local communities, according to a Save the Children report.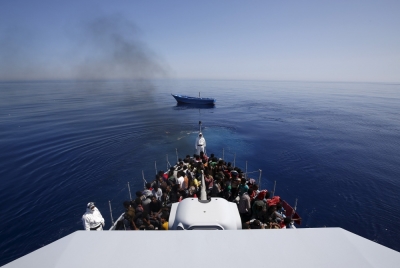 "It's essential that the rescue at sea of migrants is a priority for Italy and for Europe, and that the efforts of the international community to address the crisis in Libya does not take away attention and resources necessary for saving the lives of migrant children, who are vulnerable and who continue to risk their lives by attempting the treacherous crossing," said Valerio Neri, director general of Save the Children, Italy in a statement.
Francis has frequently spoken out about the importance of welcoming and assisting migrants and has often criticized nations that turn them away, claiming these countries need to seek "forgiveness from God" for their actions.
The British government, in particular, has been criticized for its handling of the migrant crisis, with critics calling Prime Minister David Cameron a "racist" for calling the migrants "a swarm," as reported by the Independent
Foreign Secretary Philip Hammond caused further controversy last Sunday when he told the BBC that illegal migrants threatened the British "standard of living."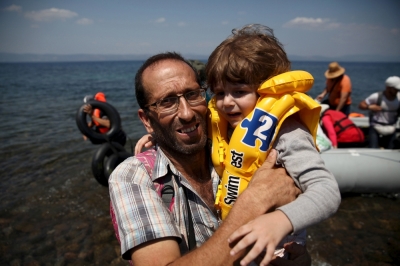 Then nonprofit organization Human Rights Watch noted in a June report titled "The Mediterrianian Migration Crisis: Why People Flee, What the EU Should Do," the "EU has recently taken important measures to increase search and rescue efforts in the Mediterranean. However, robust operations need to be accompanied by sustained efforts to ensure the right to seek asylum enshrined in the Universal Declaration of Human Rights and guaranteed in the EU's Charter of Fundamental Rights."
Unprecedented numbers of people are taking dangerous journeys across the Mediterranean to reach EU countries, according to Human Rights Watch. In 2014, at least 219,000 people made the crossing, up from 60,000 the previous year.
That same year, more than 3,400 people are thought to have died trying to cross the Mediterranean Sea in overcrowded shanty boats operated by smugglers, according to Doctors Without Borders.
Approximately 5,000 more people were rescued at sea in the last week of May across the EU, European Union officials reported. According to the UNHCR, over 60 percent of the people who took the dangerous sea journey in the first five months of this year came from Syria, Somalia, and Afghanistan, as well as other countries torn apart by war and generalized violence.
More than 22,000 people have died trying to reach Europe since 2000, says Doctors without Borders.