Pope Francis Could Foster Ecumenism, Help Decentralize Catholic Church, Latino Christian Leaders Claim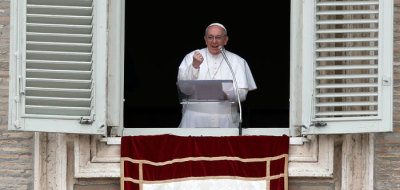 Pope Francis' installment as pontiff could lead to a major and significant impact not only in the Catholic Church, but also across all religions as well as the political area, a number of Catholic and Evangelical leaders in Latin America have said.
According to numerous Latino Christian leaders, Pope Francis could help to tackle the drop in adherents in the region, as well as become a bridge between the Catholic Church and evangelicals. His impact may not just stop there though, and they have also suggested that he could help connect the Catholic Church with other faiths, and ultimately decentralize the Catholic Church.
These claims have been made by the Vice President of the Alliance of Evangelical Churches of the Republic of Argentina (ACIERA), Gaston Bruno. In an email to The Christian Post, he suggested that Francis' election may have come about after Cardinals took into account the recent evangelical growth in the region, as well as the large number of Catholics in South America.
"Of course, this reality weighed in a certain way in determining the election of the new Roman Pontiff," Bruno wrote to CP.
However, Bruno also insisted that even if Pope Francis was partly elected to help the Catholic Church rival the evangelical growth in the region, it should not be a major concern for the evangelical Church. He told CP: "As Christians of evangelical faith, we will continue to preach the Lord Jesus."
Latin America accounts for around 40 percent of world's 1.2 billion Catholics, according to a recent study released by Pew Research Center on religions around the world. Brazil is the world's most populous Catholic country with some 134 million worshippers. Mexico comes in second on the list, with an estimated 96 million Catholics, and Colombia was listed as third with 38 million. Meanwhile, Argentina was not far behind with another 31 million Catholics.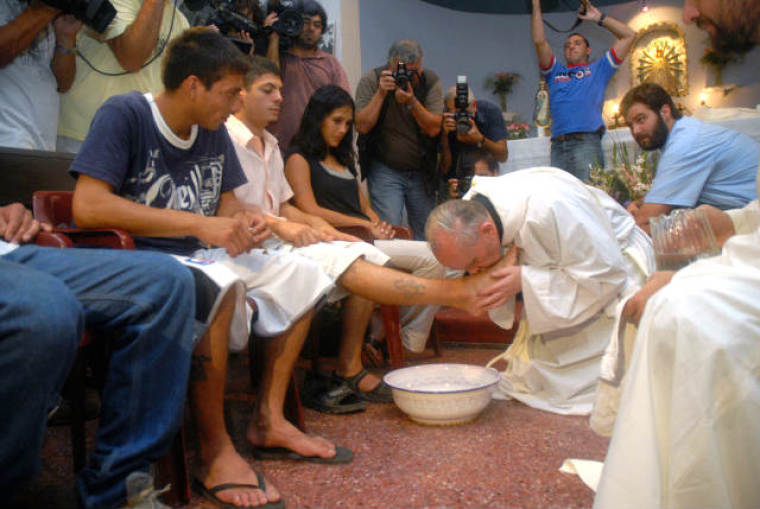 However, despite boasting 432 million Catholics, Latin America is experiencing a huge growth of Protestantism, and over recent years there has been a distinct shift, with the evangelical Church experiencing extensive growth, where as the Catholic Church numbers have declined.
Statistics for 2010 in a study by Jason Mandry of the Province College and Theological Seminary in Canada suggested that the evangelical population of Latin America had reached 91 million out of the region's total population of 546 million people. That same study suggested that the nations with highest concentration of evangelicals were Brazil, Chile and Guatemala.
Despite the differences between Catholics and evangelicals, Bruno has said that the ACIERA welcomes the new pope and urged him to continue his fight for defending life, as well as making a clear affirmation that the true meaning of marriage remained a union between one man and one woman.
Bruno said, "We salute him, follow him, and pray for him for his wisdom and grace of God for his life and management."
Several other Latin American Christian leaders have also stated their belief that Pope Francis could be a key ecumenical bridge builder.
Francis has become well known as a strong driver of ecumenical and inter-religious dialogue in Argentina.
Well-known evangelist Luis Palau, who knows and has prayed with Pope Francis, has testified that he is goof friend of evangelicals.
"I've met him several times, gone to his place, we've talked, we've prayed together you know. He builds bridges to other Christian groups, like evangelical Christians, which is a high percentage in Latin America. He's a friend. He's a real friend," Palau, 78, told KGW.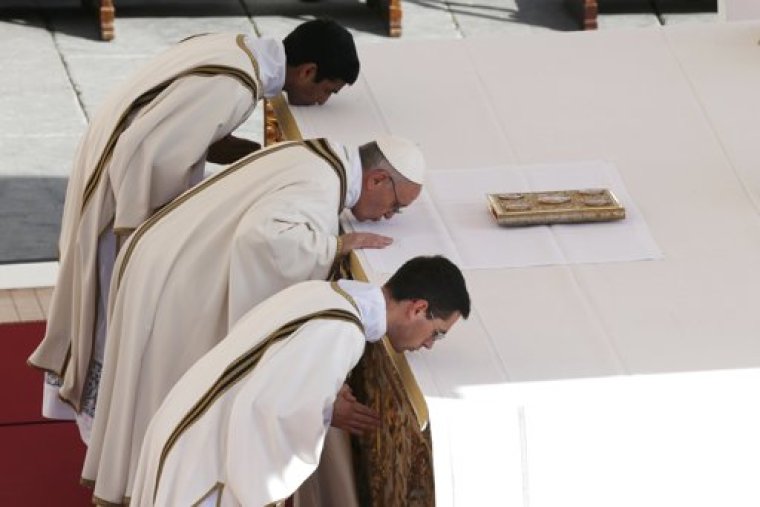 ACIERA's President, Ruben Proietti, has said also stated on numerous occasions that Pope Francis and he are good friends of 13 years. He also testified that dialogue on common issues between Francis and evangelical churches had always been good.
In October 2012, Pope Francis, or as he was then known Cardinal Jorge Bergoglio, spoke to about 6,000 evangelicals and Catholics in the Luna Park stadium in Buenos Aires, Argentina. During that message he said, "Jesus was essentially in the street, walking among the people and doing good. He still does it today, even when we do not recognize him."
For Leonardo Boff, one of the most prominent advocates of Liberation Theology, Pope Francis' installation could potentially represent a decentralization of the Catholic Church's government, and also lead to a greater impact in the political arena.
Boff has stated to The Christian Post that he believes the new pope will delegate greater decisional powers to the Synod of Bishops, "creating more autonomy to continental and national churches in the name of collegiality."
Boff points out that the new pope could also bring a deeper reformation and help bring an end to the crisis the Church is currently facing. The institution is currently facing a string of scandals as well as rumors of internal strife.
Boff told CP: "They have called someone from periphery, where living and innovative churches grow, to act with courage in the Curia and Vatican Bank and clean them up."
The move to install Pope Francis as pontiff also marks a shift of the center of the Church to Latin America, and this could lead to a greater impact in the political realms, according to Boff.
According to him, Pope Francis' emphasis on issues such as social justice and care for the poor, more than philanthropy, will strengthen new popular democracies with social policies focused on the poor. He highlighted Brazil, Uruguay, Venezuela among others that could see such an influence displayed.
This, Boff insists, will also help lower emigration from the Catholic Church to other Churches, and could help reinvigorate the Catholic Church. He explained, "A more social and less doctrinaire pope will facilitate the acceptance by Catholics who desire changes aligned with people's interests."
Cardinal Jorge Bergoglio's election as the new pontiff came after the resignation of Pope Benedict XVI, who cited ill health as his reason for his retirement on February 28, 2013.