Porsha Stewart Ordered Out of Home Amid Kordell Divorce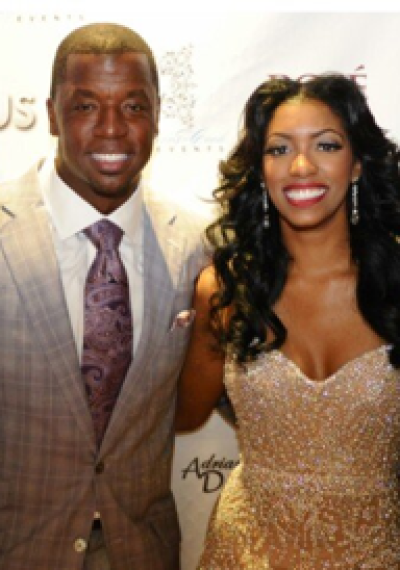 "Real Housewives of Atlanta" star Porsha Stewart was reportedly ordered to leave her marital home after a Fulton County Court judge sided with her estranged husband, Kordell.
On June 18, Stewart's attorney reportedly asked a judge to force Kordell, 40, to either allow her to use the family home, or that he pay for the reality TV star to find a "suitable alternative residence," according to TMZ.com. The judge ultimately granted the former NFL star exclusive rights to the home, but Kordell must pay Porsha, 31, $5,000 monthly in alimony for approximately 12 weeks until the divorce is finalized, according to TMZ.com.
In April, the reality TV star was accused of calling the police twice to let her into the family home after Kordell reportedly locked her out, but he claimed this was untrue, insisting that she has a key to the home. While he admitted to locking the home, he insisted that it was only for security purposes.
Kordell, who reportedly blindsided Porsha when he abruptly filed for divorce in March, previously refused to pay her any spousal support, arguing that she was "capable" of looking after herself.
"[She's] an able-bodied person, earning income and is capable of supporting herself," Kordell reportedly told TMZ.
It is unclear what exactly led to the breakdown of the estrange couple's marriage, but previous reports claim the Bravo TV star and granddaughter of civil rights leader Hosea Williams eventually grew "tired" of Kordell's ways, according to HollywoodLife.com.
"Porsha has dreams and ambition, but her man was just too damn controlling and wanted her home all the time, cooking and cleaning and doing chores," the source told HollywoodLife. "They don't have any help at that house and its gigantic. He made her do all the work and I think she got tired of it all and confronted him."
The pair, who has no children together, was often seen arguing on the "Real Housewives" and raising a child was almost always at the root of their arguments.
Porsha, who is a former video model, wanted to become a mother and also have a career, but Kordell, who has one child from a previous relationship, often pressured her to choose one or the other.