Prayer Network Supports Christians in Entertainment Industry, Brings Faith to Hollywood
Christians who try to show their faith in Hollywood have often become targets of haters in the entertainment industry.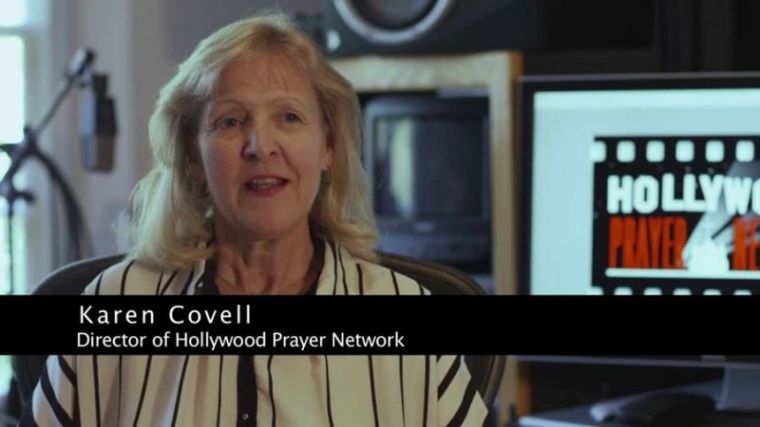 To give encouragement and strength to these people and to bring Christianity to Hollywood, former film producer Karen Covell created the Hollywood Prayer Network 16 years ago, according to CBN News.
The network has more than 100 chapters in 30 countries worldwide. Each month intercessors pray for actors, directors, and new movies.
Recently the network has been praying for Mike Vogel, who stars in the recent movie "The Case for Christ."
On its Facebook page, the group wrote, "May Mike experience God's love and peace in a personal and powerful way!"
Covell noted that Christians who try to live out their faith in Hollywood often become targets of haters. They include actress Candace Cameron Bure and actor Kevin Sorbo. Bure was recently mocked after modeling a "Not Today Satan" t-shirt on Instagram. Sorbo, on the other hand, said his stand for Christ has prevented him from being considered for certain roles.
Covell said she wants to change the culture in Hollywood.
"It's a brutal place. People are lonely," she told VICE. "I think the enemy works the strongest here through loneliness, discouragement, and depression. There's so much of that here."
Speaking to CBN News, Covell said when she started working in Hollywood, she actually had "no intention of doing ministry in my life."
However, as the years went by, she started thinking: "I'm living with a foot in two different worlds, neither world 'gets' the other. I'm a part of the church and the church hates Hollywood and Hollywood hates the church."
That pushed her to form Hollywood's prayer network. She said her initiative has drawn "people from all walks of life—actors and directors and writers and costume people and prop masters and behind the scenes crew."
"I thought if I get the church to start praying for the people in Hollywood then they'll stop hating them and maybe they'll start getting a heart for these people as creations of God who are just lost and who just need to know Jesus," Covell said.
Hollywood talent manager Garland Hunt is grateful for The Hollywood Prayer Network.
"This city is one of the loneliest cities ever and being in this industry is a very lonely experience and so I can't tell you how important it is that we feel supported by the people of God," he said.