Pregnant College Girls Should Not Have to Choose Between Child, Education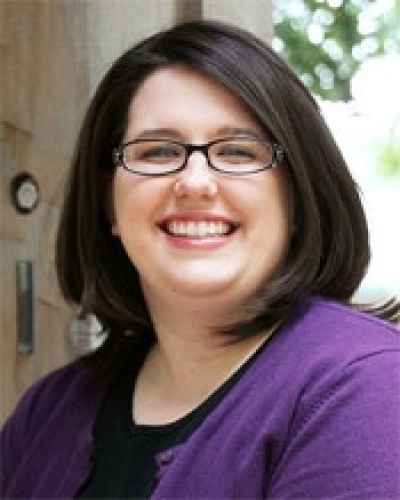 Robin's contractions had started yet she was standing with me in the pouring rain at the University of New Mexico in front of a Students for Life's display about the consequences of Roe v. Wade and Doe v. Bolton, the infamous Supreme Court decisions that legalized abortion throughout all nine months of pregnancy. A member of the leadership team of the UNM Students for Life and one of the founding members of its campus' Pregnant on Campus outreach program, she wanted to be there to talk to her fellow students about abortion.
Robin could have related to almost any student on a college campus who was pregnant. The awkward stares. The cluelessness about where to go for special housing for parenting students. The anxiety about figuring out how to finish her education while caring for her baby. Sorting through Google trying to find resources for pregnant students on campus.
Becoming unexpectedly pregnant while in college can be a scary situation for most women, and many of these students have no idea about the resources available to them on their college campuses to help them stay in school and parent their children.
The abortion industry has exploited pregnant college students to increase their bottom line. Nearly 80% of Planned Parenthood facilities are located within five miles of a college or university and over half of abortions are done on women in their 20s. A college campus is a goldmine for the abortion industry.
The pro-life community must step up and help these pregnant students. The common stereotype is that pro-lifers only care about the baby and not the mother. How untrue yet pervasive this is.
Robin and her peers recognized this and started a Students for Life of America Pregnant on Campus Initiative on their campus, educating students on the resources available for them as a pregnant or parenting student or as someone who simply wants to help.
The program has been a huge success at UNM because the Students for Life group has helped their peers in tangible ways like holding baby showers for pregnant students, shepherding expectant mothers through the red tape necessary to obtain university resources available to them, and just being a support system.
But this is just one university. Pregnant students everywhere need to be able to find resources available to them. Students for Life of America recently released a unique resource to answer this dilemma - www.pregnantoncampus.org – where students can click on their own university and see the resources available to them.
Expectant moms on campus should not have to choose between their education and their child. There are other options besides running to the nearest Planned Parenthood.
And our more than 800 Students for Life clubs on campuses are motivated to care for both the woman and the child, striving to support them, especially in difficult situations. Because we know, children born to moms without a college degree are more likely to end up in poverty, a pregnant student should have every opportunity to complete her degree and care for her child.
Surrounded by her peers who supported her, Robin ended the day in the hospital and gave birth the next morning to a healthy baby boy.
Kristan Hawkins is the President of
Students for Life of America
, the nation's largest pro-life youth organization with over 700 groups nationwide. She is author of the new book, 
Courageous: Students Abolishing Abortion in this Lifetime
.