Presbyterian Church Grants Sanctuary to Illegal Immigrant Mother of 2 Who Fears Deportation Back to Mexico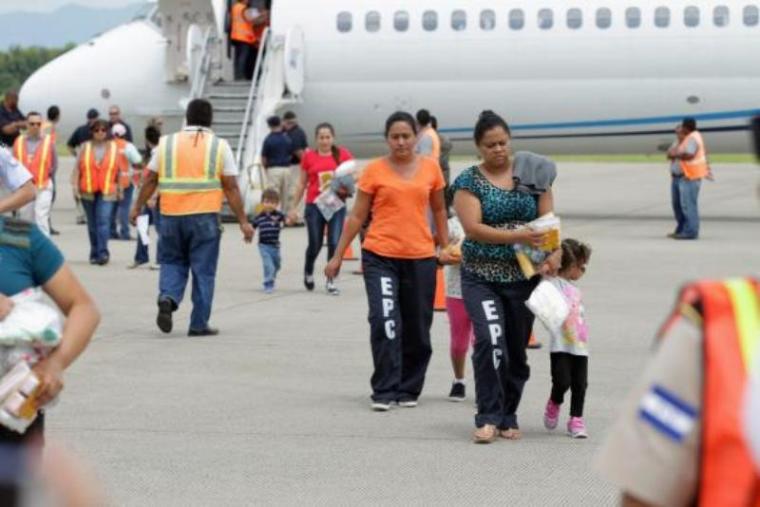 Rosa Robles Loreto, an illegal immigrant from Mexico, has spent over a year living inside a Tucson Presbyterian Church because she fears U.S. immigration officials will deport her.
Robles Loreto has received sanctuary at Southside Presbyterian Church (USA) since Aug. 7, 2014, and vows to stay until immigration officials provide assurance that they will not deport her and separate her family.
"It's like I lost a year," she commented in a Fox News Latino report. The 42-year-old woman has two sons, ages 9 and 12, who were born in Mexico and have grown up in the U.S. She has lived in Tucson since 1999, but returned to Mexico to give birth to them. Her husband and sons are all living in Arizona illegally, but do not face deportation because no one has reported them to immigration officials.
Robles Loreto was turned over to immigration agents five years ago after being pulled over by local police for a traffic violation. Due to her undocumented status, she spent 60 days at an Arizona detention facility until her husband produced $3,000 for her bond.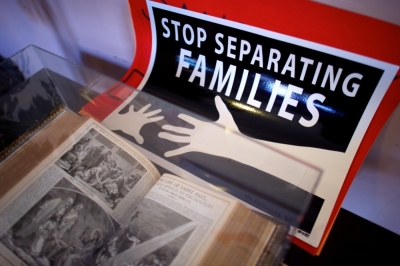 "U.S. Immigration and Customs Enforcement continues to exercise prosecutorial discretion in the manner of Ms. Robles Loreto's immigration case by not taking action to enforce her removal order," spokeswoman Yasmeen Pitts O'Keefe said in a written statement to Fox News Latino. 
While ICE has denied her request for a stay of deportation, the immigration agency has consistently said she is not a priority for deportation.
Robles Loreto's attorney Margo Cowan argued that although her client is not deemed a priority that doesn't protect her, legally. "Saying she's not a priority doesn't do anything. It doesn't address the final order of deportation that's on her life," Cowan said.
At the church, Robles Loreto spends her days cooking meals for her husband to pick up and take home to their family. She also helps to clean the building.
Speaking about her two sons, she told Fox News Latino: "Sometimes I don't see them all week. They come on Friday and Saturday and they go back home on Sunday."
The mother of two uses a smartphone to help keep up with the parenting of her boys. And her husband and friends send her videos and text messages from her sons' baseball games.
Southside Presbyterian Church (USA) in Tucson has offered sanctuary for illegal immigrants since the 1980s. In a letter published on the church's website, Robles Loreto wrote that the decision to stay indefinitely at the church "was not an easy choice to make" and called the alternative "far worse."
"The thought of being separated from my boys, not being able to see them and be with them as they grow and face the world, was more than I could take."
The church's website pleads with churches to get involved in the sanctuary movement:
"We are building momentum in cities across the U.S. We are witnessing the rebirth of the sanctuary movement in the U.S. We are seeing a widespread and growing commitment by faith communities to provide physical sanctuary to immigrants facing deportation."
In a February article published in the Arizona Daily Star, the church's pastor offered her commitment to sanctuary. "We never thought that when she entered the doors of this kiva that she would be here six months later," said Rev. Allison Harrington back in February. "But we want to say to her that our commitment is as firm now as it was on the first day."