President Obama Nominates Rabbi David Saperstein as Religious Freedom Ambassador, First Non-Christian Since Job Was Created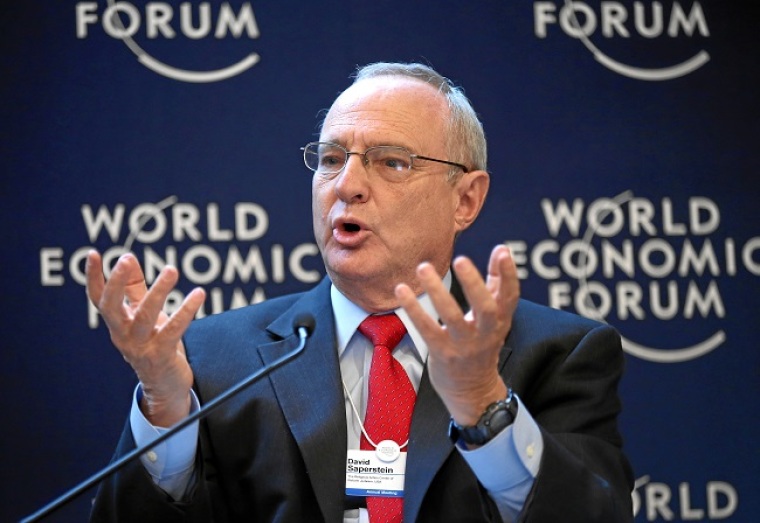 President Obama has nominated Rabbi David Saperstein to be the next ambassador-at-large for international religious freedom at the State Department, a position that has been vacant since late last year. The announcement on Monday also marks the first time that a non-Christian will hold the job, which was created in 1998.
"I am grateful that Rabbi Saperstein has chosen to dedicate his talent to serving the American people at this important time for our country. I look forward to working with him in the months and years ahead," Obama said. Saperstein, director of the Religious Action Center of Reform Judaism, now awaits Senate confirmation.
The nomination came with some controversy, namely the fact the post sat vacant for nine months. Intended for the purpose of promoting and defending religious freedom around the world, the position was not filled for two years until Suzan Johnson Cook took the post in 2011. However, Cook left in October during a time of intensified religious persecution globally, especially in the Middle East.
Secretary of State John Kerry said that religious freedom is an "integral part of our global diplomatic engagement" during his introduction of Saperstein, 66, at a press briefing late Monday morning.
Also, in the State Department's latest report on religious freedom released Monday, Kerry cited Islamist militants' recent demand that Iraqi Christians convert, pay a tax, or face execution. It is reported that millions of Christians have been forced to flee their homes, according to the report.
Russell Moore, president of The Ethics & Religious Liberty Commission of the Southern Baptist Convention, gave his comments on Obama's appointment of Saperstein on Monday, along with a statement that also pointed out the nine-month delay in filling Cook's position since her resignation.
"I applaud President Obama for making a nomination to the important position of Ambassador-at-Large for International Religious Freedom, a position that plays a key role in our nation's responsibility to act on behalf of the persecuted around the world," Moore said. "Rabbi Saperstein is a respected thinker and leader who brings gravity to this important task. He has my prayers and my pledge of full cooperation. The downgrade of religious freedom and the persecution of religious minorities around the world must end."
Moore joined other religious leaders in urging Obama to fill this vacancy, according to ERLC. "In December 2013, Robert P. George, recipient of the ERLC's 2013 John Leland Religious Liberty Award and chairman of the U.S. Commission on International Religious Freedom, called upon the Obama administration to appoint a new Ambassador-at-Large," the statement read. "On July 15, Moore wrote a letter to Obama to nominate another ambassador for this position without further delay."
Other issues making Obama's pick controversial is that Saperstein recently spoke out against the Supreme Court decision which determined that certain for-profit businesses could cite religious objections to opt out of the Affordable Care Act's, or "Obamacare's," requirement to provide free contraception. "This is deeply, deeply troubling," Saperstein said at the time, FoxNews.com reported.
Pro-life advocacy media site, LifeNews.com, reports that Saperstein has attacked pro-life advocates in the past and, nine years ago, described comments made by former Focus on the Family leader Dr. James Dobson in which he compared the destruction of human embryos during embryonic stem cell research to the deaths of Jews killed during the Nazi holocaust as "reprehensible" and "abhorrent."
According to LifeNews, Saperstein chided Dobson for trying to "link for political purposes" to the death of Jews "research on blastocysts that will be destroyed anyway."