President Obama Signs New International Religious Freedom Bill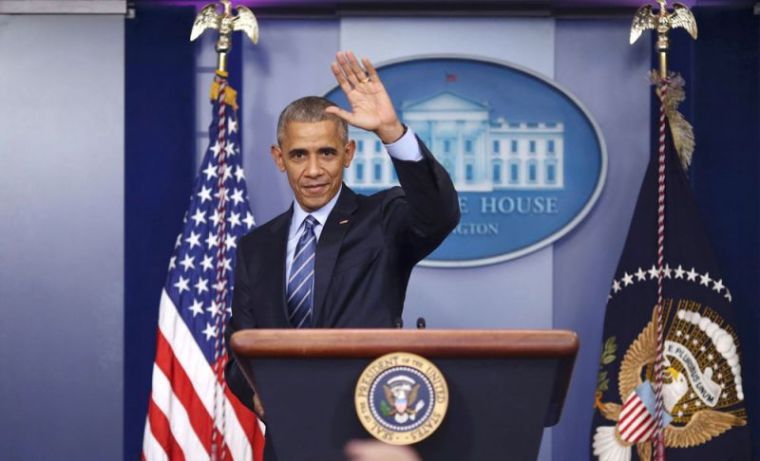 President Obama signed the Frank R. Wolf International Religious Freedom Act, which further strengthens the United States' effort to combat persecution of religious minorities around the world as part of the country's foreign policy.
"As a world leader for freedom and the protection of basic human rights, the United States should take every opportunity to advocate for people to think, believe, and act according to their religious belief, whether they belong to a minority or majority religion," Senator James Lankford, a Republican from Oklahoma, who co-sponsored the bill said in a statement.
The bill, HR 1150, is named after a recently retired Congressman who is a fervent advocate for persecuted Christians and other religious minorities around the world. Wolf, who represented Virginia's 10th Congressional district since 1981 and is a devout Presbyterian, retired last year.
The bill updates the International Religious Freedom Act of 1998, signed by then President Bill Clinton to establish within the U.S. Department of State an office designed specifically to address religious freedom concerns around the world.
The upgraded legislation includes provisions aimed at strengthening key positions within the federal government to make religious freedom a top priority. The bill ensures that the Ambassador-at-Large reports directly to the Secretary of State and not a lower-ranking official.
Also guaranteed are a minimum number of employees to staff the IRFO office such that the issue will not "become politically irrelevant according to the whims or indifference of an administration," as noted by Matthew Hawkins of the Ethics and Religious Liberty Commission of the Southern Baptist Convention. Training that is currently optional regarding the "strategic value of international religious freedom" will now be mandatory for all Foreign Service Officers.
The bill also more accurately categorizes degrees and types of religious persecution.
According to Catholic News Agency, the new policy sets forth a broader range of distinctions than the stark difference between a "Country of Particular Concern" where a government either persecutes certain religious groups itself or knowingly allows it to occur, and a compliant nation where freedom of religion is protected. A lower-tier "Special Watch List" for nations with bad track records on respecting religious freedom has been added. And the government is now required to create and maintain a "comprehensive religious prisoners list" for people who have been jailed unjustly.
The bill's two original co-sponsors were Congressman Chris Smith, a New Jersey Republican, and Rep. Anna Eshoo, a liberal Democrat from California who co-chairs the Religious Minorities in the Middle East Caucus.
The bill was backed by Catholic, Jewish, and Muslim leaders, and Republicans and Democrats.
"At no other time in history have Christians been as persecuted as they are now," Dr. Vernon Brewer, president and founder of the Christian humanitarian organization World Help, recently said in a statement. "Some estimate more Christians have been martyred for their faith in the past century than in the previous 19 combined, and persecution in the Middle East, Africa, and Asia seems to be on the rise."