Priest Claims to Receive Text Messages From Demon After Failed Exorcism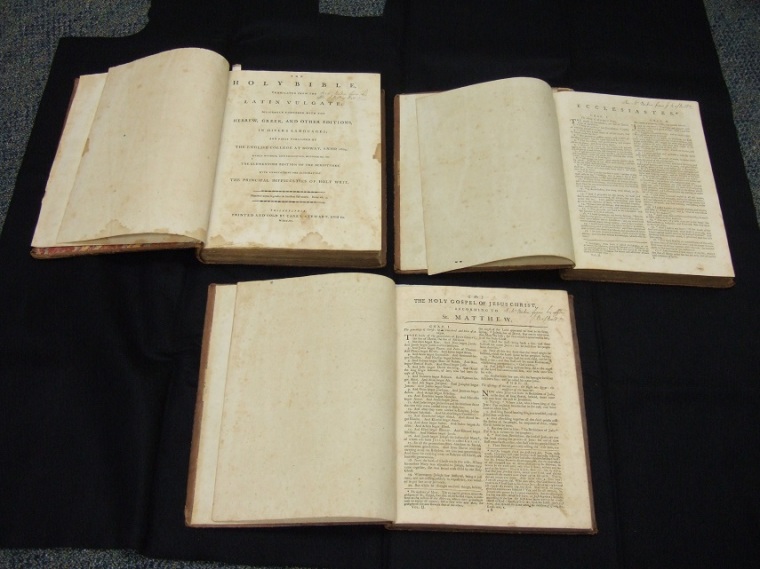 A Polish priest claims to be receiving text messages from Satan after performing an exorcism on a teenage girl. Father Marian Rajchel has said that he failed to drive out the demon that possessed the young girl and as a result, he is being haunted by the demon.
"The author of these texts is an evil spirit who has possessed her soul," Father Rajchel told the Austrian Times. "Often the owners of mobile phones are not even aware that they are being used like this."
The text messages are reportedly filled with hate and specific messages for the priest, who said that he is personally being attacked because of his failure to deliver a girl from demonic possession. The Times was able to read two of the messages, which had clear warnings for the priest.
"She will not come out of this hell. She's mine. Anyone who prays for her will die," he recalled the text as reading.
After Father Rajchel texted back to the number, he received another message: "Shut up, preacher. You cannot save yourself. Idiot. You pathetic old preacher."
The priest has said he recognizes that the girl "needs further help and is clearly possessed." He has not said how he will go about getting help for her or exactly who/how he is receiving the text messages, though it's believed that the young girl is the author of the texts and is able to send them via her phone.
Some have questioned whether the texts are authentic or perhaps a joke from someone upset with the priest, while others have cautioned the priest to stay strong and fight the good fight.
"The devil is busy right now," Terry Adams posted on the Austrian Times website. "We all need to stand up and be the person on earth that God has made us all to be. The darkness can Not stand up to the light and the light always, always wins over the darkness."