Prince William, Kate Middleton Use Parenting Websites for Advice, Royal Dad Reveals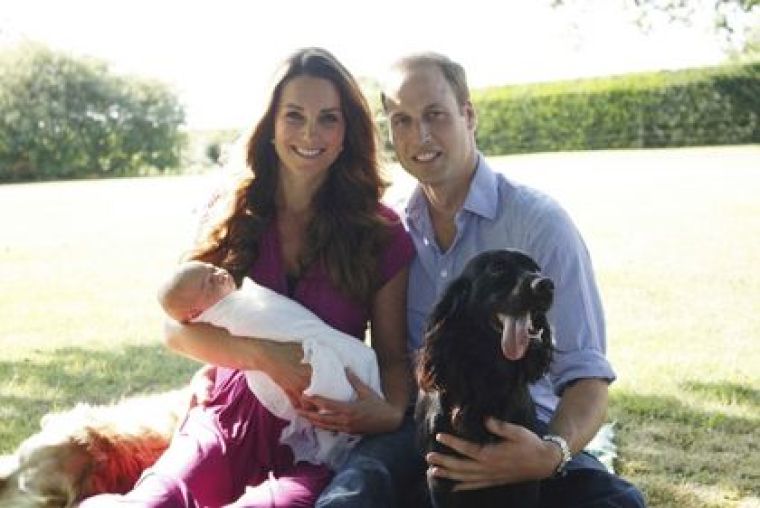 Prince William and wife Kate are among the modern royals who happen to use the internet for answer to questions. During a recent award ceremony, Prince William revealed that he and his wife, parents to 7-month-old Prince George, had frequented a website for parents.
"[William] said how much it's needed and how important it is," businesswoman Siobhan Freegard, one of the founders of the Netmums network of online community parenting websites, told the Daily Mail. "He said he and Kate used it and so did their friends. I talked to him about how isolated families feel these days and he gave me a knowing nod. I get the feeling that they're just normal parents who sit there Googling things like breastfeeding issues just like the rest of us."
Freegard, Sally Russell, and Catherine Court were presented with awards for their hard work. Their network currently has more than 2 million children among its 6 million users. The business is reportedly worth $83 million, a substantial net worth for the three friends who started the company after they each had their own children and realized there was a need for support and community among new mothers.
"Netmums has created a 'movement,' giving mums a voice at a time in their lives when women often feel disempowered. Because of our work, post-natal depression is no longer a shameful secret but something parents talk about openly," Russell said after the ceremony.
Prince William and Kate have always said they would parent much differently than the traditional royal way. That includes not hiring numerous nannies or household help and looking after Prince George on their own as much as possible. During their upcoming trip abroad, the three will travel together to Australia and New Zealand and despite their busy schedules, the new parents will make sure to spend time with George every day.
They will be making a trip very similar to Prince William's first trip abroad with parents Prince Charles and the late Princess Diana.