Prince Wished He Talked to Michael Jackson About His Faith Before He Died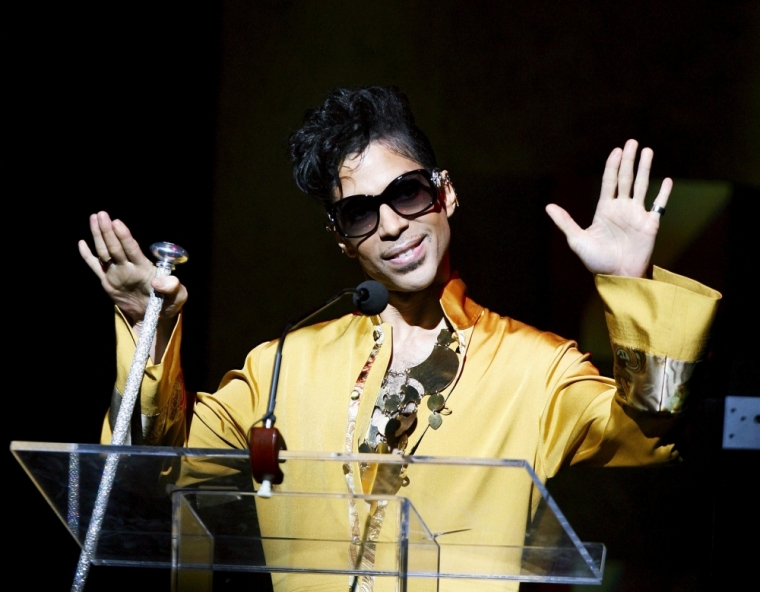 The late rockstar Prince, who was known to be a devout Jehovah's Witness, regretted he didn't talk to Michael Jackson more about his faith before he died, recalls Dudley Brooks, photo editor at The Washington Post, who met the mononym pop icon in 2010.
"During a break in the shoot — which actually turned out to be the end of the session — we chatted about his faith as a devout Jehovah's Witness and the challenges of being a door-to-door evangelist," writes Brooks, of his visit to Prince's house in the suburbs of Minneapolis.
"It's not every day that someone like Prince comes to your door with the aim of putting you on a spiritual path, but he said that he used various disguises to deflect attention. Eyeglasses, conservative suits, a different way of combing his hair — he tried them all. People still recognized him, but he said that they never called him out on it. They listened to his message and respected his opinion," Brooks adds.
At the time, the death of the music legend Michael Jackson, who was also at one point known to be a devout Jehovah's Witness, was still fresh on everyone's minds. "Prince admitted the two had talked about the challenges of mixing fame with a religious journey. He said that it was difficult for both of them, and he personally couldn't have done it at a younger point in his life. He wished he could have talked to Michael more about it before he died."
Prince died last week at age 57. He was found unresponsive in the elevator of his Chanhassen, Minnesota, estate and could not be revived through CPR. The official cause of death is still unknown.
Prince was raised a Seventh-day Adventist. In a 2009 interview, he told People magazine, "My mother told me one day I walked in to her and said, 'Mom, I'm not going to be sick anymore,'" and she said, 'Why?' and I said 'Because an angel told me so.'"
TIME magazine journalist Mark Brown noted that Prince had once attempted to convert him.
In a 2004 interview with Prince, the two "talked a bit about God, both as a deity and as a subject in Prince's songs such as 'The Holy River' and 'Let's Go Crazy.' While the lyrics and stage show could be risque, he had never stopped believing or invoking God's name in his songs."
Prince told Brown that God "is great," noting that he continued to write about Him because He was such a big part of his life. "On my way out the door, Prince gave me a Watchtower pamphlet, looked me in the eye and told me that when I was ready I should call his publicist anytime, day or night, and she would get him on the phone immediately so he could convert me himself," Brown revealed.
In the headline of a story after his death, the Post identified Prince as "a conservative Christian who reportedly opposed gay marriage."
The headline fails to note that it's hard to call the Jehovah's Witnesses "conservative" Christians, in light of the fact that they are not Trinitarian, traditional Christians in the first place, with their denial of the Trinity and the divinity of Jesus, remarked Terry Mattingly of in the GetReligion blog.