'Prison Break' Season 5: Creator Teases an Unrecognizable Michael Returning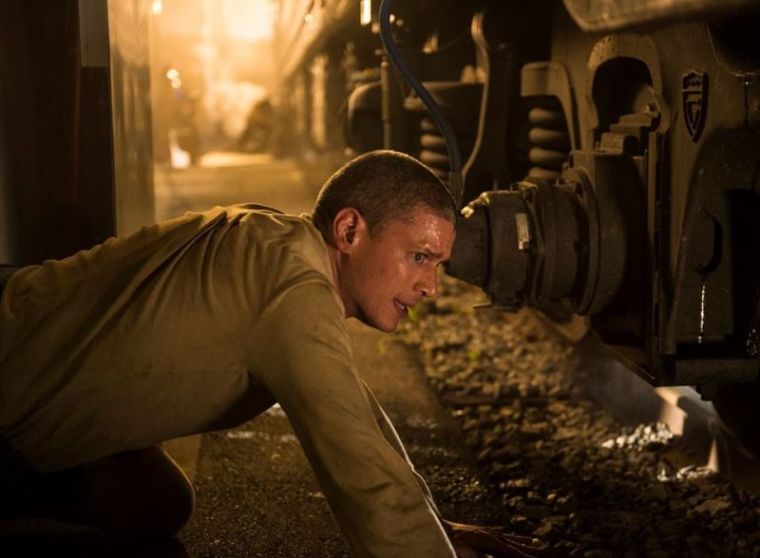 "Prison Break" season 5 will see a very different Michael Scofield (Wentworth Miller), if the latest teases by the brilliant minds behind the most awaited series of the year are anything to go by.
Executive producer Vaun Wilmott shared on Twitter a photo of Michael on screen and mused about the character's ordeal with the question, "What happened to him?"
The creator of "Prison Break" himself, Paul Scheuring, replied, adding a layer of mystery to Michael's situation at the beginning of the limited series. He said, "If that is in fact 'Michael,'" suggesting that while Miller's character is alive, he might not be the same Michael that fans knew and loved in the original series. Wilmott replied with a promise, "We'll know the truth soon."
As revealed already, all this time Michael was thought to be dead, he was working with a terrorist group in Yemen, but finds himself in serious trouble when he decides to sever his ties with the organization.
In an interview with TVLine last year, Miller suggested that his character will nowhere be near the one they last saw seven years ago. While Sara (Sarah Wayne Callies) has moved on in a way come "Prison Break" season 5, Michael has not.
He has done a lot of things he is not very proud of after his loved ones all thought he was dead, which makes him question if he is worthy of a second chance with the love of his life.
In "Prison Break" season 5, Michael's only goal is to reunite with his family, especially come back to Sara and their son, which should be a complicated affair with Jacob (Mark Feuerstein) in the picture.
"The question is when he gets there, will she even recognize him? Is he still the man that she fell in love with? Because he's been up to dark things and has walked some shady road so my question is... does Michael deserve a happy ending? Does he deserve that reunion with Sara?" the actor mused.
"Prison Break" season 5 will premiere on Tuesday, April 4 on FOX.