300,000 Kids of Inmates to Receive Christmas Gifts, Bibles From Parents Despite Separation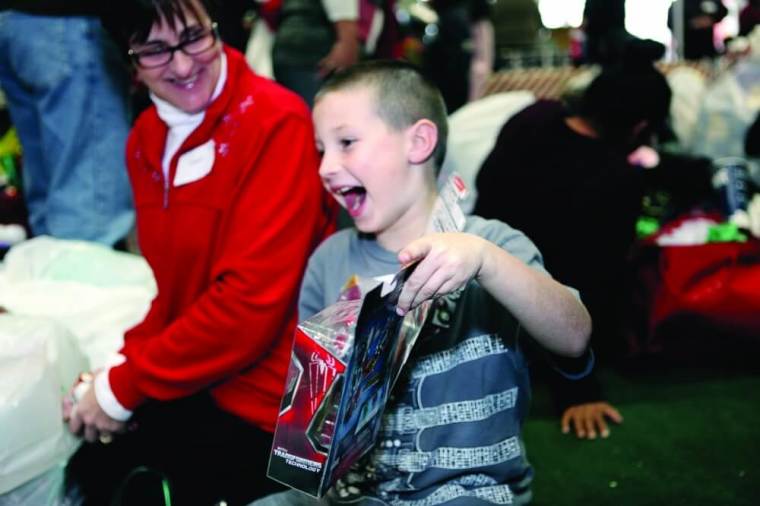 The world's largest prison ministry is offering over 140,000 families of incarcerated men and women a free kids Bible this Christmas season.
Prison Fellowship has announced that for the first-time ever, it is now able to offer every family of incarcerated prisoners that it serves through its nationwide Angel Tree Christmas gift-giving program a free copy of the Adventure Bible by Zondervan's Zonderkidz imprint to go along with the donated gifts they will receive.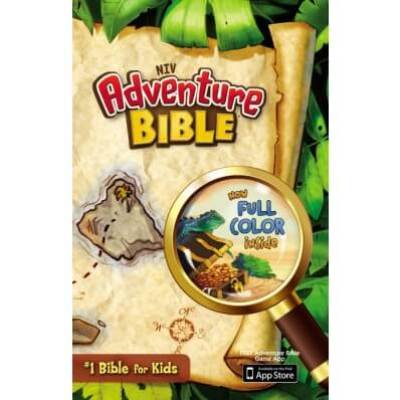 "We have been able to raise the funding, to be frank, quite easily to support this initiative," Prison Fellowship President James Ackerman told The Christian Post. "We are starting this year to give the Angel Tree families the opportunity to have a full-text, high-quality Bible in their home."
Every year, Prison Fellowship organizes the Angel Tree program to give churches and volunteers the opportunity to help make Christmas for the children of incarcerated prisoners a special one by buying and delivering gifts that are sent to the children on the behalf of their incarcerated parents.
In addition to the gifts that the over 300,000 children will receive this year, the 140,000 households that they live in will receive a voucher to receive a free copy of the Adventure Bible, either in English or Spanish.
All the caretakers or children have to do receive the bible is fill out an information card and send it back to Prison Fellowship by mail.
"These things never have a 100 percent response rate. We are not expecting that but we are expecting a high response rate because this is a full-text children's bible," Ackerman said. "We have gone ahead on faith and got the first volume of Bibles printed and we will have them in storage by the time we start receiving these cards back."
There is no deadline for families to return the voucher.
Ackerman said that providing a kids Bible provides a better chance that the bibles will be read by multiple members of the family, as opposed to a more advanced Bible where higher literacy skills are required to comprehend the message.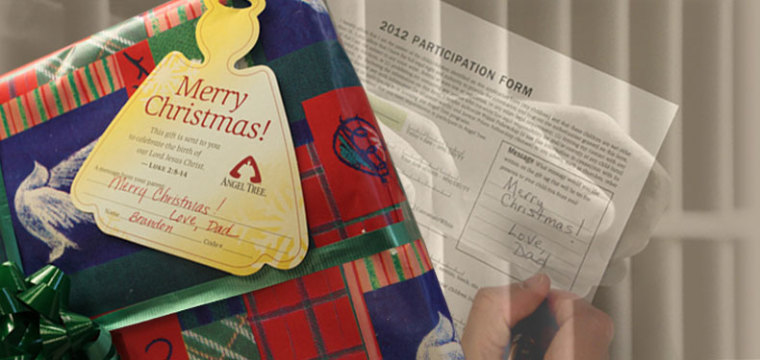 "It is a really beautiful bible. It has lots of graphics and lots of fun facts and lots of maps and pictures and things like that," he said. "Hopefully because the Adventure Bible is so engaging, the children will read it as a regular things, not just as a Bible but as an exploration of God's truth."
"Also, sometimes the caregiver's reading level isn't as advanced as a lot of folks," he continued. "So, I am hoping that The Adventure Bible becomes a family Bible for the whole household, something that is shared with not just the little kids but the older kids and, in some cases, the caregivers."
Ackerman credits the thousands of donors who chipped in to make Prison Fellowship's goal to provide a Bible to each Angel Tree household this Christmas a reality.
"It ranges from people who donated $25 to people who donate hundreds of thousands of dollars," Ackerman explained. "But look, $25 buys a few bibles. So, it's money well spent."
In organizing the Angel Tree Christmas gift-giving program, Ackerman said that each year there are more and more kids that are in need of gifts because the prison population keeps increasing. Some churches, Ackerman said, provide as many as 800 to 1,000 kids with gifts.
As over 300,000 children received gifts last year thanks to the volunteers at thousands of churches across the country, Ackerman said that there is always a gap that needs to be overcome in neighborhoods and regions where churches and volunteers are not financially able to provide gifts for the Angel Tree children.
In order to close those gaps, Ackerman explained that Prison Fellowship relies on churches and volunteers in wealthier regions to buy gift cards to stores where children's gifts can be purchased. Those gift cards get sent to the financially-strapped neighborhoods and regions to be distributed to the Angel Tree children by the local churches.
"We are doing really well this year but there is still a gap to be closed and we are still looking for donations," Ackerman said.