Prominent Ex-Gay Therapy Proponent Joseph Nicolosi Dies at 70
Prominent Ex-Gay Therapy Proponent Joseph Nicolosi Dies at 70
Dr. Joseph Nicolosi, a prominent supporter and practitioner of the controversial sexual orientation conversion therapy, has died. He was 70 years old.
Nicolosi died of complications from influenza on Wednesday, according to the Encinco, California-based Thomas Aquinas Psychological Clinic, which he oversaw.
Linda Nicolosi, Joseph's wife of 39 years, said in a statement posted to Facebook on Thursday that her husband "was happy to swim against the cultural tide when he was sure the culture was going in the wrong direction."
"Dr. Nicolosi had always hoped for his legacy as the creator of Reparative Therapy to go on. His career was dedicated to helping people align their lives with their deeply held convictions," she said.
"Anyone, he stressed, is free to live his life as gay; but we are inevitably gendered beings, and our fullest humanity calls us to live out our biological design."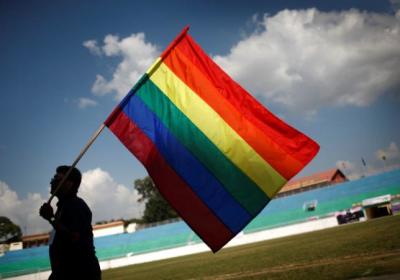 Born in 1947, Nicolosi received a Ph.D. in clinical psychology from the California School of Professional Psychology, Los Angeles.
In 1980, he founded the Thomas Aquinas Psychological Clinic in Encino and served as its clinical director until his death.
Nicolosi considered his specialty to be "Reparative Therapy" for homosexual men, which involved reducing unwanted same-sex attraction within them and helping  them lead heterosexual lives.
In 1992, Nicolosi helped found the National Association for Research and Therapy of Homosexuality, which boasted a membership of about 1,000 professionals.
Nicolosi also wrote multiple books on this topic, including Reparative Therapy of Male Homosexuality in 1992 and A Parent's Guide to Preventing Homosexuality in 2002.
Despite his efforts, over the past several years sexual orientation change efforts therapy has found itself losing grounds both politically and culturally.
Mainstream American psychiatry rejects the claim that sexual orientation can be changed through therapy, and a few states have banned the practices for minors.
In 2013, the large and influential Exodus International officially shut down, with its President, Alan Chambers, issuing an apology to the LGBT community.
"If Exodus had remained a place that wasn't about promoting change or promoting marriage, or saying this is the one narrative that is best, had it simply just been a place of support, comfort, and encouragement, it would have, it could have, lasted," said Chambers to The Christian Post in a 2015 interview.
"That is a model I see in a number of organizations today that I think is beneficial to LGBT people, whether they are achieving celibacy or not."
Many LGBT writers and their allies have taken to celebrating Nicolosi's death, arguing that his career did great harm to many homosexuals.
However, others, including an openly gay former patient, chose to mourn Nicolosi's passing, stating on a Patheos blog entry, "I can blame Nicolosi for misdirecting people, but not for mistreating them."
"I remember him telling me in my first meeting that if I didn't want to change that I shouldn't. His therapy was only for those who were dissatisfied with their sexual orientation," he wrote.
"He was also straightforward in admitting that most of his clients experienced only degrees of change. I respected his honesty. And although people have wasted many years and many dollars caught up in the tangle of his therapy, it was, in my experience, never abusive or intentionally demeaning."