If Prosperity Gospel Were True, Donald Trump Would Be Very Spiritual, Says Megachurch Pastor AR Bernard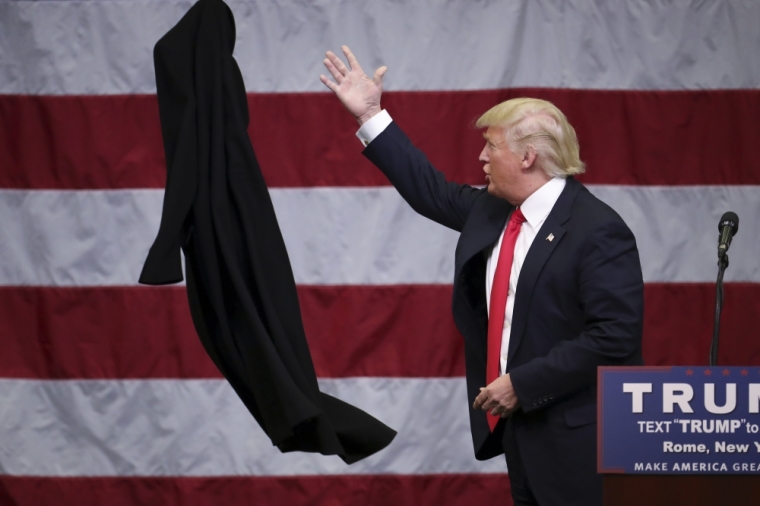 New York City megachurch pastor, A.R. Bernard, warned Thursday that the prosperity gospel is a false and dangerous concept and anyone who wants to test its validity should look no further than presumptive GOP presidential nominee Donald Trump.
Bernard who leads the 37,000-member Christian Cultural Center in Brooklyn, New York, doled out his advice on the controversial theology last Thursday during an interview on New York's Power 105.1 morning radio program, The Breakfast Club, about his new book "Four Things Women Want from a Man."
The book, he said, is about his journey to become a "man of maturity, decisiveness, consistency and strength."
"I do not subscribe to the notion that somehow, wealth and spirituality are tied together because if that was true then someone like Donald Trump would be considered very spiritual. But that's a falsity and yet there are my colleagues in ministry, especially over the last 45 years that the prosperity gospel and some of these other things have come into play, have pushed this notion that to be wealthy is to be spiritual, they're synonymous. That's not true because it sells a pipe dream to people, most of them struggling to be where that preacher is," said Bernard.
The prosperity theology, popularly known as the prosperity gospel, argues that God wants Christians to prosper in all aspects of life, including their finances. It dates to the early 1900s, according to the writings of E. W. Kenyon, a New England church leader and schoolmaster. Kenyon's books later inspired Kenneth Hagin, a Texas preacher of the 1950s and '60s who is often called the father of the modern Prosperity Gospel, or Word of Faith, movement. Hagin stressed that repeated prayer would bring health and wealth, a message advanced by his modern disciples, such as Creflo Dollar of World Changers Church in Georgia.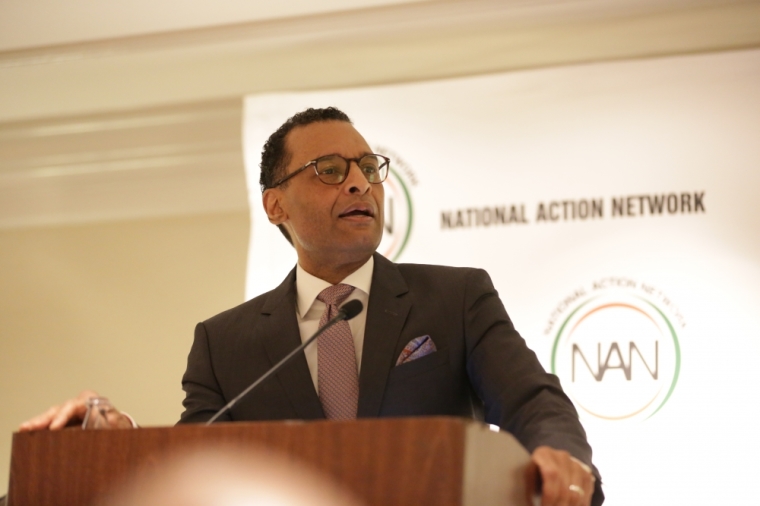 "So while he is driving his fancy car and his jet plane, the congregants who live there and under that ministry leadership, most of them are not experiencing anywhere near what that individual ... and maybe five percent of the congregation is but that's not reflective of the whole," said Bernard of prosperity preachers.
"Hope deferred makes the heart sick. You can sell hope but for so long. Because people are not experiencing the benefits of the promise, they are going to be deeply hurt. They are going to either get angry and turn against it or dismiss it completely, he added.
Last month, an article in The New York Times Magazine titled Donald Trump, American Preacher likened the presumptive GOP nominee to a prosperity gospel preacher who has electrified some parts of the electorate with his gospel of "winning."
"When I ask Trump supporters what they love most about his rallies, they're at a loss; all of it, they say, 'just, just' — the way it makes them feel. How much it makes them feel," wrote Jeff Sharlet an associate professor of English at Dartmouth College.
"American politics tends to produce a limited emotional range, mostly positive, peppered with indignation. But Trump scrawls across the spectrum: not just anger but rage; love and, yes, hate; fear, a political commonplace, and also vengeance. It doesn't feel political. Politicians have long borrowed from religion the passion and the righteousness, but no other major modern figure has channeled the tension that makes Scripture endure, the desire, the wanting that gives rise to the closest analogue to Trumpism: the prosperity gospel, the American religion of winning," he added.