Public Masturbation Is Legal in Italy, Highest Court Rules
Public Masturbation Is Legal in Italy, Highest Court Rules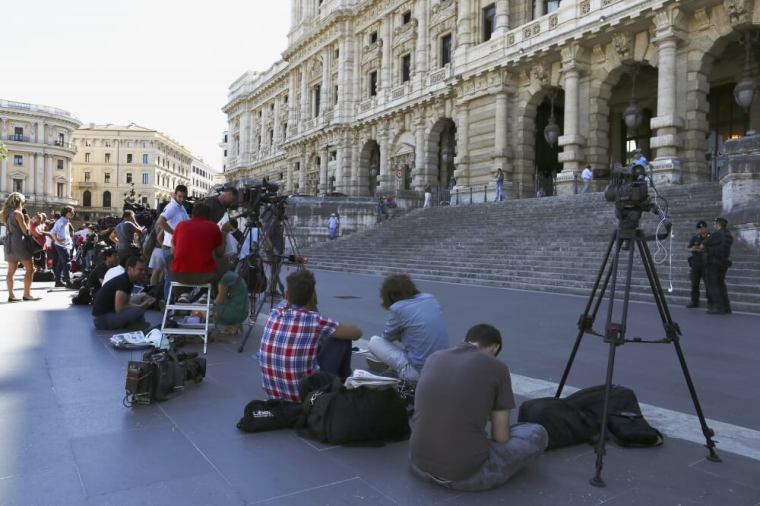 Masturbating in public, if it's out of the sight of minors, is not an illegal act, the Supreme Court of Italy has ruled in a case concerning a 69-year-old man who was caught masturbating on a bench in front of a group of college students.
A lower court had convicted the man, identified only as Pietro L, for performing the act in front of students on the University of Catania campus in southern Italy, sentencing him to three months in prison and ordering him to pay a fine of $3,600, according to documents filed with Supreme Court, CNN reports.
The highest court, La Corte di Cassazione, said in its ruling last week, that public masturbation out of the presence of minors is no longer a criminal act as the law had been amended last year.
According to the amended law, masturbation done in the presence of a minor is punishable with imprisonment of up to four-and-a-half years. However, the act might incurr an administrative fine even if not witnessed by a minor. The apex court has therefore sent Pietro's case back to local courts in Catania, and he will still be fined between $4,000 and $6,000.
Pietro told the court that he masturbated in the open only "occasionally," arguing that he was caught doing the act in "reduced visibility" around dusk in May 2015 and therefore it would have been hard for people to see him, according to Albuquerque Express.
The Supreme Court's decision, which was delivered in June but disclosed only last week, was criticized by opposition politicians in that country.
"The Renzi government has never given equal opportunities much notice, but to save from the prison cells people who commit obscene acts in front of women is really unjustifiable," Elvira Savino, a lawmaker from the Forza Italia Party, was quoted as saying. "The government's law is an invitation to every maniac to molest women."
In 2013, a court in Sweden also ruled that a man who masturbated publicly on a beach in Stockholm did not commit a criminal offense because he was not "pleasuring himself towards a specific person."
"For this to be a criminal offence it's required that the sexual molestation was directed towards one or more people. I think the court's judgement is reasonable," public prosecutor Olof Vrethammar responded at the time, according to The Independent. "The district court has made a judgment on this case. With that we can conclude that it is okay to masturbate on the beach."