Queen Latifah Helping Jumpstart Modern Bible Drama Series, 'The Scroll'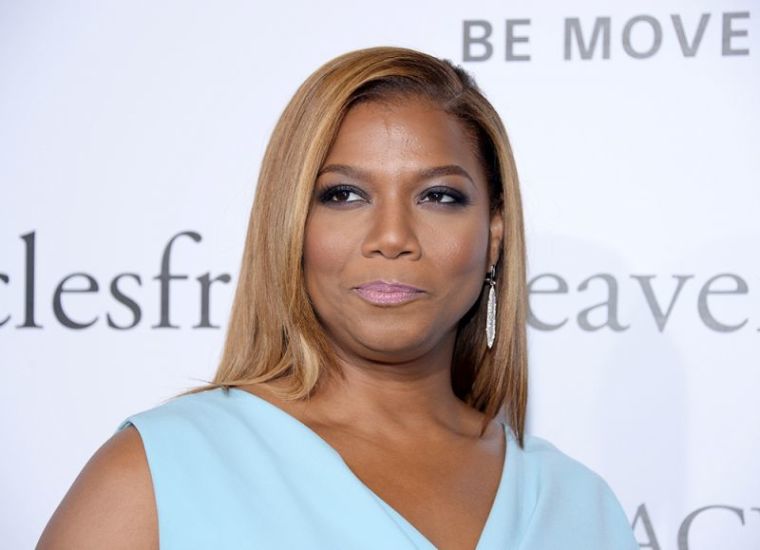 For years Queen Latifah has portrayed characters rooted in Christianity, now the entertainment mogul is working to bring a modern retelling of the Bible to the small screen.
According to Deadline, Latifah, who was born Dana Owens, will be teaming up with 20th Century Fox TV and faith-based production company Relevé Entertainment ("Preachers Of...." franchise, "Fix My Choir") to create a show that features popular Bible stories reimagined.
The series, titled The Scroll, is an original concept created by Relevé Entertainment CEO Holly Carter who will team up with Latifah and her business partner, Shakim Compere's Flavor Unit Television production company, to executive produce the series alongside Michael Elliot who has been tapped to write the project.
While the series is still in the early development stages, according to The Hollywood Reporter, the project would be a historic series for television audiences to witness.
"If it is picked up to series, The Scroll would become the first-ever contemporary drama series based on the best-selling book of all time," THR reports.
The synopsis of the show would bring well-known Bible stories to the present day where a group of friends would live out the stories in the good book.
"How Can I say thank you for the things you continue to do! Humbled, excited and feeling really favored." Carter wrote on Instagram. "Looking forward to partnering with such great people ... Michael Elliot, Queen Latifah and Shakim Compere! Come on Jesus!! #marketplaceministry #kingdomshakers #Godisfaithful"
It may come as no surprise that Latifah, who stars on the Fox drama "Star," is a part of the project since she talks openly about her Christian faith.
"I was baptized a Baptist, but I'm just Christian as far as I'm concerned," she said in an interview with Beliefnet. "I could go in any church, doesn't matter if it's Baptist, Protestant, Episcopal, or Catholic."