Quest Church Founder Eugene Cho Resigns, Assures Congregation There Was 'No Moral Failure'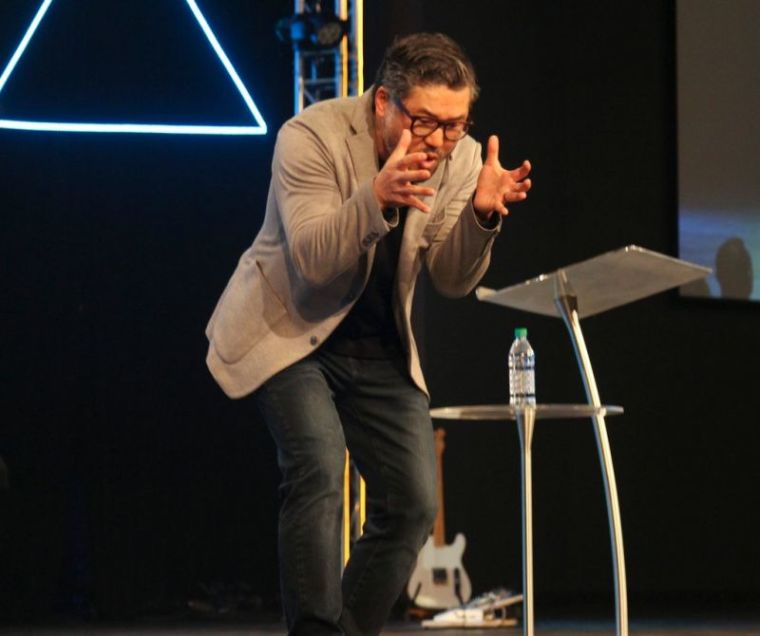 Eugene Cho, founder and lead pastor of Quest Church, an urban, multicultural and multigenerational church in Seattle, Washington, announced his resignation Sunday after 18 years at the helm of the church. The pastor, whose resignation becomes effective Sept. 30, assured his congregation that his decision is not due to moral failure but the need for a new leader who has a fresh vision for the church.
"Let me assure you, there is no moral failure! There is no crisis, conflict, or tension—though, certainly, all of us are aware of the many ups, downs, and emotional toll of leadership. This has truly been an incredible journey," said Cho, who is also founder and executive director of One Day's Wages.
One Day's Wages is a grassroots movement of people, stories, and actions that is working to alleviate extreme global poverty. Cho said one of the reasons he was stepping down from the church was that he felt he was unable to keep splitting his time between working as a pastor and leading One Day's Wages.
The organization was founded by Cho and his wife, Minhee, after they witnessed the challenges faced by impoverished communities in Burma (or Myanmar).
"For me, this is a principle of personal integrity. The church needs a lead pastor who can be fully invested and drive the vision and mission of the church into the next season of Quest. This has been a painful but necessary self-­reflection. It's ironic that 'Deeper,' the very theme that I selected for our teaching this year, has been personally very convicting and challenging. Oh, I so wish our theme was 'Coast,' 'Shallow' or 'Complacent,' but this decision is necessary—for both the church and for me to go deeper," he said.
Cho, 47, also pointed to the need to better manage his health as a factor in his decision to step aside.
"Over the past couple years, my health has also become an increasing reality in my life. There is no grave urgency, but with the return of my ulcer, I am choosing to embrace a season of slowing down to prepare for the marathon of leadership and discipleship. I know that God's not yet done with us," he said.
Beyond those reasons, Cho, who led Quest's $9 million purchase of the now defunct Mars Hill Church building in Ballard, said he feels he has given everything he can as a lead pastor and believes God is also leading him to step aside.
"I've given my best and my all to Quest. Minhee and I have poured out over the years, and we're extremely grateful for what God has accomplished through our shared and collective leadership. I had wondered if it was time to step aside a couple of years ago, but I sensed the Holy Spirit clearly urging me to lead the church through the relocation, capital campaign, and transition. In other words, I have sensed that my assignment here at Quest is complete and believe it's now time for new leadership with fresh vision, passion, and energy to take Quest deeper and further in its mission," he said.
In a statement on Cho's decision, Quest's elder board confirmed that it was amicable and voluntary.
"The Elder Board of Quest Church is sending this letter to officially acknowledge and accept Pastor Eugene Cho's resignation. This resignation comes as a result of Pastor Eugene's careful discernment regarding God's will in his life. As elders, we honor and support Pastor Eugene and his obedience to the call that God has placed on his heart. In doing so, we affirm that this resignation is fully voluntary and not due to any conflict with Quest staff or elders," the board said.
"The Elder Board also acknowledges that with Pastor Eugene's resignation, Quest Church is entering into a time of significant transition. The lay elders will be taking the lead in the planning process for this transition period and will be working closely with Quest pastors and staff to make sure that communication is clear."
As stated on its website, Quest Church began as an independent church plant in Cho's living room. In June 2001, Quest joined The Evangelical Covenant Church. Later in 2007, it merged with another congregation, Interbay Covenant Church campus.