Radio Ministry Plans to Reach 60 Percent of World's Population With Gospel
Radio Ministry Plans to Reach 60 Percent of World's Population With Gospel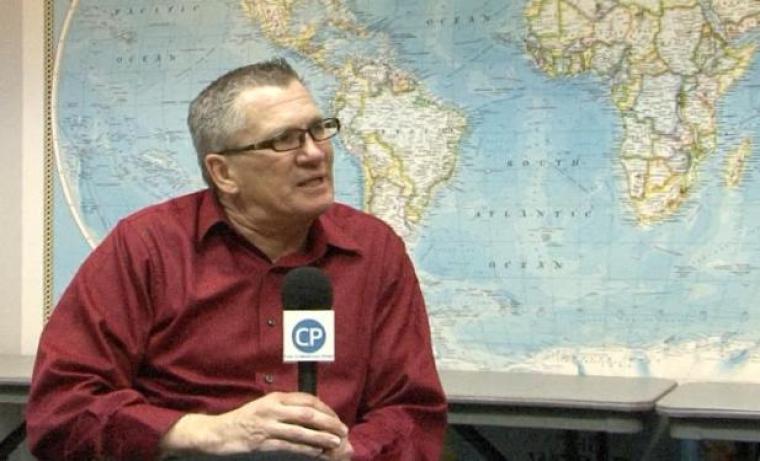 CARY, N.C. – The global media organization Trans World Radio (TWR) said that within less than two years they will be able to deliver Christian content to nearly 60 percent of the people in the world in their own language. The ministry plans to do this by integrating its broadcast capabilities through radio, Internet, and smart phone technology.
"If you can imagine a Web portal with hundreds of ministries coming to one location to have their Christian content (audio, text, or video) available," Ralf Stores, U.S. Director of Media Development and Services, told The Christian Post recently. "Not only the content of hundreds of ministries, but have that content available in every one of the major languages of the world."
Stores said that TWR is currently the largest media ministry in the world when it comes to radio. Through their broadcast stations and outlets placed in strategic parts of the world, the 60-year-old ministry's primary method of delivering Christian programming is through AM, medium and short wave radio stations.
In many instances, TWR is reaching into countries that are considered closed to Christianity or dominated by a religion such as Islam or Hindu.
"We have a potential reach of 3.8 billion listeners. That's an incredible responsibility," he said. "In addition to that we also translate, adapt, and contextualize content into the heart language of an end user in over 230 languages and in over 160 countries."
The single Web portal concept with language translations is Stores' idea and is called TRW 360. A beta version is planned for launch in June and will include five languages. He gives an example of how it will be used.
"They'll go literally from listening in Russian on their radio station to being able to see a fully translated site that has resources from literally hundreds of ministries available," Stores said.
"We will be launching it in five initial languages – English, Spanish, Mandarin, Arabic, and Russian. Through those five languages alone we'll be able to reach 28 percent of the world's population in their first language. By the end of the first year, we will have an additional 12 languages."
He adds, "With 17 languages available we will reach 58 percent of the world's population in their first language or heart language. We [currently] broadcast in 230 languages and the plan is to bring all those languages onto the Internet as well, including a mobile version and an app."
Stores said that TWR takes "like the Billy Grahams, the Charles Stanleys, the Chuck Swindolls," and any other pastor, ministry, or church that wants to have their content available in both English and other languages, and distributes the material through broadcasting.
"We are about taking people and leading them from doubt to decision and onto discipleship," he said. "This is for people to be able to be encouraged and inspired through very Biblical teaching in their heart language so that they can grow in their walk with Christ."
On the Web: TWR.org.