'Real Housewives' Nene Leakes Fired? Reality Star 'Struck' Male Producer
NeNe Leakes, the highest paid star of "Real Housewives of Atlanta," may be fired over a physical brawl that involved one of her co-stars and a male producer it has been revealed.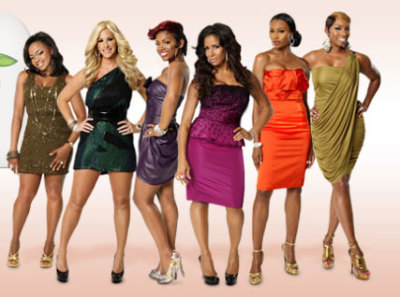 The 44-year-old and her co-star Kandi Burruss, 35, "get into a fight with production" during the filming of season five, and "It's really bad," according to the New York Daily News.
"[They] have been real divas this season," a source told the Daily News before confirming that the incident will likely air during the upcoming season.
It is unclear what prompted the altercation, but Leakes was reportedly the aggressor and she is believed to have "struck" a member of Bravo's production staff.
Bravo TV, the network which airs the popular reality TV show, reportedly has a zero tolerance policy for violence against crew or staff members, and because Leakes is allegedly in breach of her contract over the incident, she may ultimately be let go, according to Media Take Out.
Leakes could become the second veteran Atlanta Housewife to be fired this year, after he former co-star and friend-turned-enemy Sheree Whitfield was let go.
Whitfield, 42, who, like Leakes, was an original cast member, was reportedly fired over salary demands, although she suggested that leaving was actually her decision.
"After four solid seasons of helping Bravo build the show into its most successful Housewives franchise, I have decided to leave. The direction the show is going in is no longer a fit for my lifestyle. I'm tired of the fighting and the cattiness," Whitfield told Wetpaint.com.
"I want to be part of something that empowers and inspires women to not only be healthy, but to treat themselves with respect. I wish the rest of the women the best of luck. I'm thrilled to say I'm now a free agent and am already fielding offers," she added.
Leakes currently earns a whopping $750,000 per season and an additional $250,000 bonus for doing the reunion show, which is reportedly the highest salary paid among cast members.
Rumors that her co-star Kim Zolciak, 33, was also fired began swirling shortly after Whitfield's departure, although the expectant mother recently insisted that she is still an active cast member.
Phaedra Parks of The Real Housewives of Atlanta Exposed As Lawyer Crook In New Tell All Book