Real Life Giant and Tallest Man in Canada Chosen for 'David and Goliath' Movie Role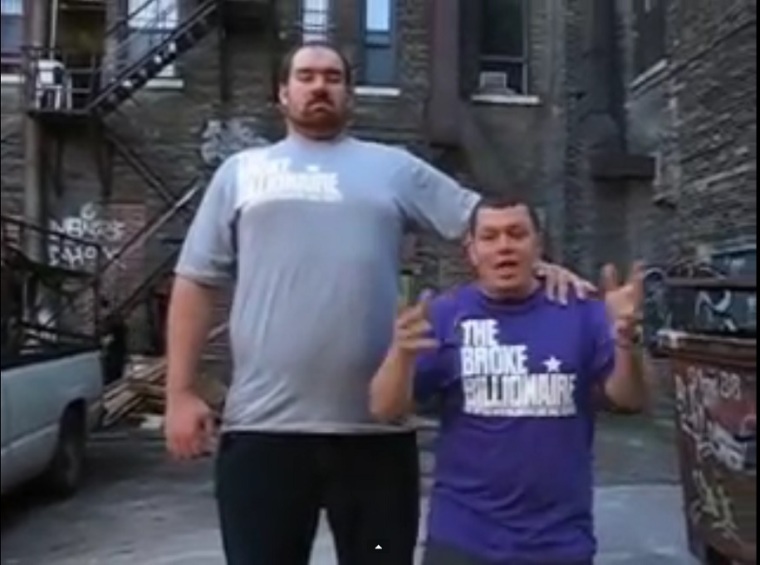 The tallest man in Canada, 7'8 tall Jerry Sokolosky, has been chosen to play Philistine warrior Goliath in the upcoming "David and Goliath" movie. Director Tim Chey explained that the filmmakers did not want to use a CGI imitation for the part.
"Jerry was a tremendous blessing," Chey said in a press release. "We didn't want to create a CGI imitation like 'The Incredible Hulk' and so our casting directors set out to find the biggest guy and he's very big."
The $50 million biblical epic, set for an early 2015 nationwide theater release, wrapped up principal photography in North Africa and in studios in London earlier in July, and is currently in post-production in Los Angeles.
Sokolosky, who at an early age was drafted to the NBA, has also been a professional wrestler, before deciding to become a full-time actor. The casting team discovered the talent in Toronto after a global search.
"They flew Jerry to North Africa just to meet with the director and producers," said Michelle Albright, the U.S. Casting Associate. "While there, they decided to cast Jerry and the rest is history."
Chey noted that the biblical Goliath stood at nine feet tall.
"So Jerry was about a foot and four inches shorter than the real thing. He adds an incredible, realistic dimension," the director said.
Up-and-coming actor Miles Sloman from London was chosen for the part of David, the future king of Israel.
"When Miles auditioned," Chey said of Sloman, "I knew instantly he was the one. This was the young King David who could defeat the giant warrior. He showed a lot of courage on the set even falling off a donkey when the helicopter came too close."
In April, Chey told The Christian Post in an exclusive interview that the project will be "biblically correct in every way," and that he hopes audiences will be moved to tears when they see it.
"I want to show more of the cruelty of who the Philistines were and who Goliath was through historical data. Also, I want to flesh out the powerful fear Goliath instilled on Saul's army. Also David's brothers – the incredible tears they must have shed knowing the little brother was going to take on the 9-foot warrior. It could have been a Shakespearean tragedy, but turned into a victory through God," the director said.
Chey's next movie, "Freedom" starring Cuba Gooding, Jr., Sharon Leal, and William Sadler, opens in theaters across Australia in August, and is slated for a U.S. release in January 2015.