Reinhard Bonnke, Evangelist Who Clashed With Muslims in Africa to Win Millions of Converts for Christ to Get Lifetime Award for Global Ministry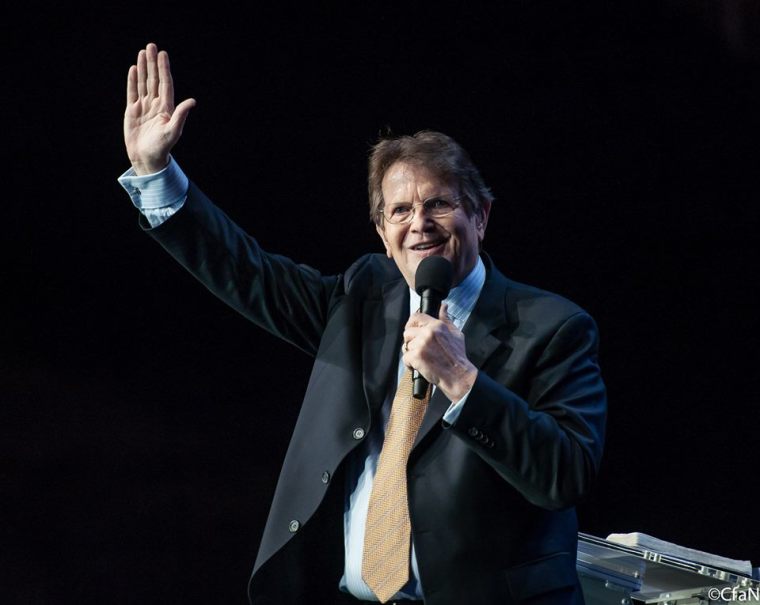 Reinhard Bonnke, a longtime and once hardline global evangelist who clashed with Muslims in Africa to win millions of converts for Christ on the continent, is set to get a Lifetime Global Impact award at the Global Congress of Empowered21 in Jerusalem for his trailblazing ministry next month.
Bonnke will be honored alongside other veteran evangelists Morris Cerullo, Jack Hayford, Marilyn Hickey, David Manise, and Vinson Synan at the 2015 Global Congress to be held May 20-25. Empowered21 seeks to push a "Global Spirit-empowered movement throughout the world by focusing on crucial issues facing the movement and connecting generations for intergenerational blessing and impartation," according to the organization's website. This is the first time the organization will hand out lifetime awards.
All have served the Lord in various avenues and were chosen because they are "Spirit-empowered ministry leaders who have made a huge impact in the world. They have also shown a desire to invest in the next generation or implement a ministry succession plan," Jeremy Burton of Empowered21 told The Christian Post.
"Reinhard Bonnke has totally dedicated himself to soul-winning for 50 years now. He has a laser-sharp focus on winning souls. Through his ministry, Christ for All Nations, over 73 million people have made registered decisions to follow Jesus Christ. To be recognized and honored by the Christian community for this service is an honor for which we give the glory to God," a Christ for All Nations spokeswoman told CP.
Bonnke founded Christ for All Nations, which has offices in the United Kingdom, Nigeria, South Africa, Singapore, Australia, Hong Kong, Canada and Germany. Since its founding 35 years ago, the organization has documented over 55 million people who've chosen to give their lives to Jesus Christ as of 2000.
Bonnke's decision to serve the world, particularly Africa, came while he was still a boy in Germany. He gave his life to Christ at the age of 9, after being convicted about sin. One year later he felt the need to spread the Gospel in Africa. "Night after night, I saw the entire African continent, washed in the blood of Jesus, country after country," Bonnke said, according to his bio on Christ for All Nations.
But ministry in Africa has not been without peril for Bonnke. In 1991, after he tried to hold a gathering in Kano, Nigeria, Muslim extremists burned down Christian churches and killed several Christians and forced Bonnke out of the country for nine years.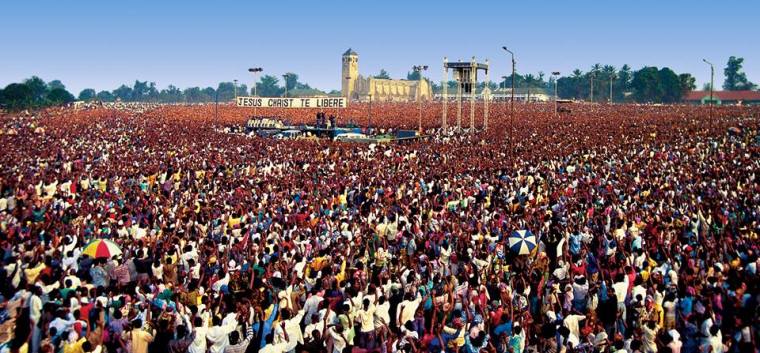 "'Africa shall be saved.' I heard God's message so clearly. In response, my family moved from Lesotho to South Africa in 1974. But how was Africa going to be saved? Clueless, I sat with my head in my hands. As unknowns, we moved out into the unknown, with no prospects mapped out for us, hoping for further instruction from the Lord. And sure enough, God spoke again. I was to rent the National Stadium in Gaborone, Botswana, for a Gospel crusade," Bonnke wrote in a piece for Ministry Today.
In 2000, he attempted to return to Nigeria but decided against visiting the northern reigion, which was primarily Muslim after the Islamic leaders known as the Council of Ulama issued death threats against him and members of his team. It wasn't until 2001 that he finally returned at the request of elected president Olusegun Obasanjo and delivered a powerful message that led thousands to Christ.
"My full attention is on Africa," Bonnke said at the time. "I have no message of hate. I do not attack any religion. I just preach Jesus."
Rou Jarvis, a Southern Baptist missionary in Lagos, told Christianity Today that Bonnke was very bold with his message.
"He's very confrontational with Islam, and that's not good. If I'm going to win someone to Christ, I'm not going to tell them first that their faith is wrong," said Jarvis.
Ann Buwalda, president of the Jubilee Campaign which promotes the human rights and religious liberty of ethnic and religious minorities around the world, told CP that Bonnke works much smarter now and he continues to win many souls for Christ.
"His impact has sometimes been provocative to Islamic extremist communities. I don't think he's been, for example, in northern Nigeria since riots were created, but outside of that, I would say that his crusades are well-known, and he has a large following of committed people who appreciate his ministry and his work throughout Africa. I am not aware in recent years that there have been any altercations surrounding his holding of crusades, so it seems to me that he is actually avoiding conflict areas," said Buwalda.
Bonnke is often compared to famed evangelist Billy Graham for his work throughout Africa, and is described by pastor George Amu of the Good News Bible Church in Lagos as a "superstar."
"Signs, miracles and wonders happen when he preaches," said Amu.
Tom Osanjo, a reporter with UN-HABITAT, agrees with Amu's assessment of Bonnke.
Bonnke is "very big" in Kenya he told CP. Christ for All Nations held its last crusade in the country in 2013. And he has been a "frequent visitor to Kenya for many years. There has not been a public threat to his crusades because the anti-Christian movement among some Muslims is fairly recent," said Osanjo, recalling various reported miracles that followed his crusades.
"Bonnke and his ministry have been known for miraculous healings and conversions. Most of his meetings see people testifying of being healed of HIV/AIDS, paralysis and all manners of sickness," said Osanjo.
"The Bible instructs us to give honor to whom honor is due," said William M. Wilson, president and global co-chair of Empowered21, said in a statement. "It is with great joy that we present awards to these forefathers of the Spirit-empowered movement. The collective ministries of these giants of the faith have transformed the lives of millions of people. We are deeply thankful for their legacies and invite all their friends from around the world to join us in Jerusalem to celebrate their contribution to God's work."