'ReMoved' Wins 168 Film Festival Best Film Award, Up to $1 Million Prize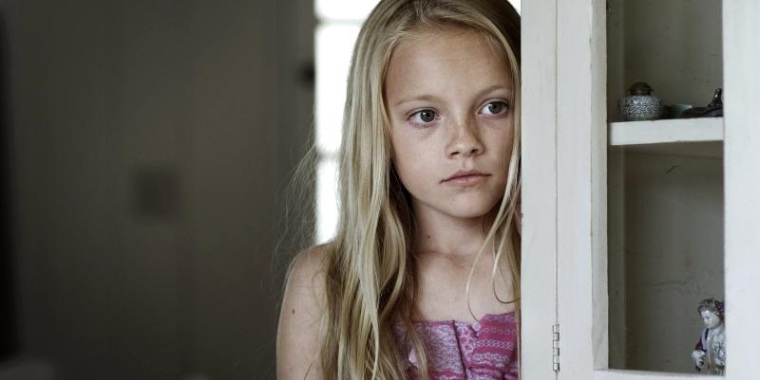 A short film about a girl's journey through extreme hardships in the foster care system and later toward healing and restoration, was the winner of the Best Film for the 168 Film Festival and recipient of an award of up to $1 million to go for production of a feature length movie.
Inspired by her Foster Parent training, the film "ReMoved" was written by Christina Matanick and lensed by Tony Cruz. The short film won four awards from 13 nominations, including Best Film, Actress, Editor, Makeup and Hair.
Last May, more than 150 teams of filmmakers from the U.S. and as far away as Australia, Ethiopia and Zambia began shooting videos to submit as their entry into the Christian-themed speed filmmaking contest, 168 Film Festival. The teams had a total of seven days (168 hours) to complete a 10-minute film.
An estimated 1,500 film professionals and amateurs alike – received a luck-of-the-draw Bible verse plucked from scriptures that relate to "Atonement," this year's theme. They were given ten days to prepare, including writing, casting, scheduling and rehearsals before the 168 hours of filming.
"The depth of these films is astounding, especially considering the short 168-hour production window. This is why the jury deadlocked on five awards, including Best Film. Only after a re-vote were we able to discern the winner from the wondrous tapestries woven by these artists. My hat is off to them," said 168 founder and executive director John David Ware after the festival, which was held in Glendale, Calif. for three days, ending last Saturday.
"ReMoved" is also based on Hebrews 12:2, an explanation of Jesus Christ's motivation for enduring the cross. The film compares the vision of joy and hope that emerges as the main character, Zoe (Abby White), proves willing to navigate the shame and pain of her life to move toward healing and restoration, say filmmakers.
"It wouldn't have happened without our amazing crew and Abby White, who took the risk of acting for the first time ever," said producer/director, Nathanael Matanick. "So many hurting children in our communities need just one person to take the initiative to love them. We're excited to see what God does, and excited to continue to follow Him."
As winner of the Best Film of 2013, Matanick receives the Grand Prize from presenting sponsor EchoLight Studios and their new boss, Rick Santorum. EchoLight will partner with Matanick to produce a feature film with a budget up to $1 Million and not less than $250,000.
The winner of the Best International Film is "Freedom Road," produced by Diane Vermooten and Ardeen Munnik. Shot in Cape Town, South Africa, the film explores divisions of race, of wealth and of the "great sins" of murder and torture versus smaller sins of rage and alcoholism as a result of apartheid. Based on Exodus 30:15, a directive about the cost of atonement to both the rich and the poor the film is also based on historical accounts of the South African Truth and Reconciliation Commission, which gave South Africans an opportunity to confess their sins and to apply for amnesty.
The film had six wins, including Best International Film (Diane Vermooten, Ardeen Munnik), Best Director (Shane Vermooten), Actress (Sylvia Ncediwe Mdunyelwa-Kobus), and writer/designer Diane Vermooten's three wins for Screenplay-Drama, Scriptural Integration (how well the story fits the scripture), and Production Design.