Resettlement of Displaced Pakistani Christian Refugee Family Delayed by Trump Order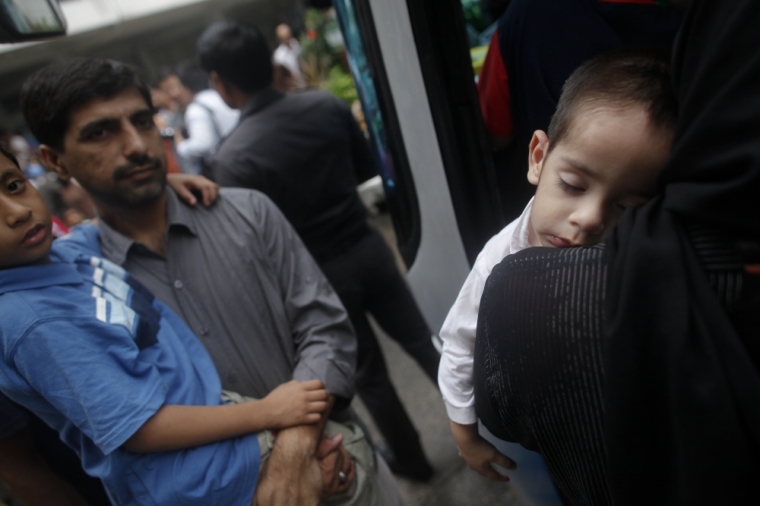 A refugee family of four who fled from one of the most dangerous countries in the world to live as Christians was relieved to find out that after years of living as marginalized refugees in Thailand, they were finally approved by the U.S. government to be resettled in New Mexico this month.
But like the thousands of other refugees who have so patiently waited through the U.S.' lengthy and complex refugee vetting process that takes a minimum of 18 months to clear, the family was disappointed to learn last week that President Donald Trump issued a controversial executive order suspending all refugee resettlement to the United States for a period of 120 days.
Displaced 43-year-old Pakistani Christian Cyril Kamran, his wife, Samina, and two kids (aged 17 and 9), fled Pakistan in December 2013 and sought safety in the Asian nation of Thailand, where they have been living ever since.
Although Open Doors USA ranks Pakistan as the fourth most dangerous nation in the world when it comes to Christian persecution, Human Rights Watch reports that Thailand's refugee policies make refugees in the country "vulnerable to arbitrary and abusive treatment."
As Kamran and his wife both face deteriorating health conditions, Thailand's policies prevent them from getting jobs and from being able to support their family. However, there was nowhere else for the family to go.
In fact, the Thai government is now trying to fine the family upwards of about $1,700 for being illegal immigrants who have overstayed their initial three-month visa. If the family doesn't pay the fine, then all four of them could be forced to spend one week detained at an immigration detention center.
"Majority of the [refugees] don't have the visas and if you don't have visa that means you are under constant threat," Kamran told The Christian Post in an email exchange coordinated by the London-based charity British Pakistani Christian Association. "We are still experiencing this fear on daily bases. Your children cannot go out for play and you live in your apartment all the time with the doors locked from outside most of the time."
"There are no job opportunities for us. If you are caught during work then again, it's a big problem for employee and employers," he added. "Employers exploited our status and sometimes they didn't pay anything at the end of the month and threaten asylum seekers and the refugee community [by saying] 'If you ask for money, we will call the police and they will arrest you.'"
According to BPCA, Kamran and his family represent a rare instance in which a Pakistani Christian refugee family received approval from the United Nations High Commissioner for Refugees to be resettled.
Kamran told CP that the family participated in a cultural orientation course at a resettlement support center on Jan. 26 and were told that they would receive a travel plan in two to three weeks following the course.
Kamran said that the family was expecting to finally be resettled in the United States sometime in February.
"All the steps for resettlement is done and we are only waiting for the tickets," he explained. "They informed us that we are going to Albuquerque, New Mexico."
Although they took part in the orientation course last Thursday, it was the next day that Trump announced that he would ban refugee resettlement from all countries for 120 days in order for a review of the refugee vetting process to take place.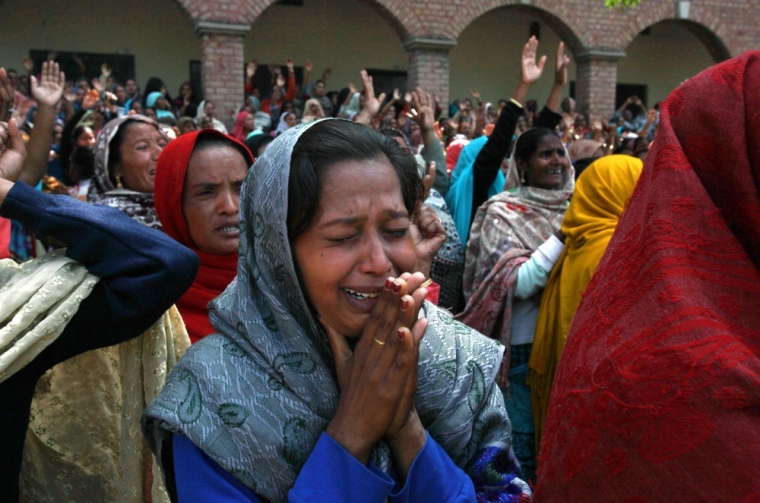 This meant that although the Kamran family could finally begin to see the light at the end of their resettlement tunnel, they will probably have to wait at least another four months before they can experience the freedoms that the U.S. has to offer.
Following the issuance of the executive order, prominent evangelical refugee resettlement organization World Relief and other evangelical groups came out against the order, which also indefinitely bans the resettlement of Syrian refugees. 
Matthew Soerens, World Relief's U.S. director of church mobilization, warned in an interview with The Christian Post earlier this week that although Trump's order seeks to increase safety in vetting of refugees from nations with strong terror presence, the current U.S. refugee vetting process is quite adequate.
"It's incredibly selective program to where if there are any doubts about someone's identity or their claims to refugee status or if there is a hint of concern that they might be a threat to public safety in the United States, they are excluded," Soerens explained.
Now Kamran and his family are at risk of having to stay a week at the immigration detention center in Thailand, as they likely will not be able to afford their overstay fine.
"The conditions of IDC, health conditions are very bad. As I work once a month at Tzu Chi free community clinic as an interpreter and the maximum of the patients who came out on bail from IDC even in the last year, they all have so many skin problems. Scabies is the most common disease," Kamran told BPCA in an earlier interview. "Patients of Scabies are still fighting with these issues after [being] bailed out from IDC. A room for 20 to 30 is filled with 80 to 90 detainees. They also cut down the water supply for days they treated asylum seekers and refugees like animals."
"My daughter is 17 years old and we are unable to take risk to send her to IDC because in past, we heard so many sexual harassment cases in IDC," he added.
Collaborating with other groups, BPCA is accepting donations to raise money to help pay the family's fines so that they do not have to go the detention center.
Kamran and his family are not the only Pakistani Christians seeking refuge in Thailand. BPCA documented the struggles of numerous Pakistani Christians living in the Asian country.