Rev Robert H. Schuller, Crystal Cathedral and 'Hour of Power' Founder, Has Died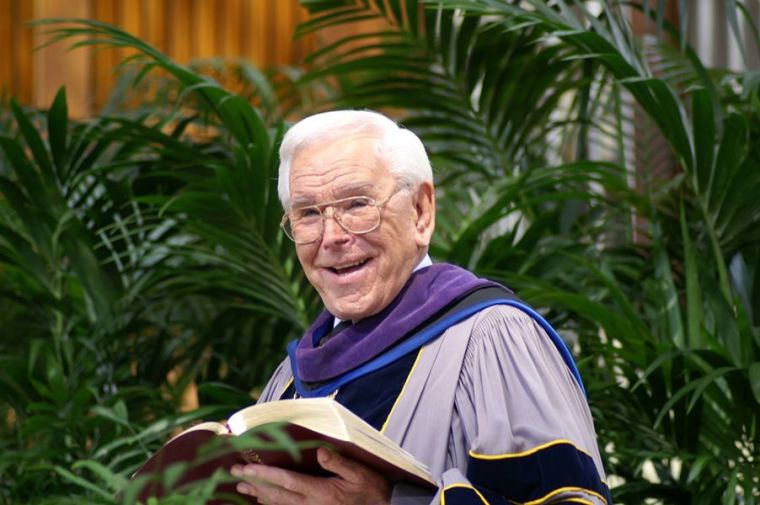 Updated April 2, 2015, 11:59 AM: Added full statement on Robert H. Schuller's passing by his grandson, Bobby Schuller.
Just hours after his former church congregation issued a call for prayer for his health, family members of the influential Rev. Robert H. Schuller has announced his death at the age of 88.
The Associated Press reported via Twitter just at 10:23 a.m. ET that Carol Schuller Milner, Schuller's daughter, had reported his death.
Schuller's grandson, who has been leading the church founded by former members of the Crystal Cathedral congregation since 2013, confirmed his passing via Twitter, writing: "My Grandfather Robert H. Schuller passed this morning into eternal life with Christ."
Schuller, who lost his wife, Arvella Schuller, in Feb. 2014, passed away Thursday at a nursing home in Los Angeles. He had been suffering since 2013 with esophagal cancer, and had not been undergoing chemotherapy or radiation treatment, the Orange County Register reports.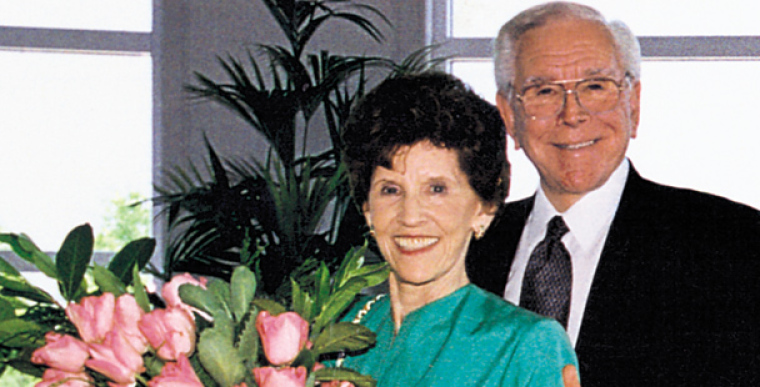 The Christian Post reported Wednesday evening that members of Schuller's former Crystal Cathedral congregation, now going by the name Shepherd's Grove, had issued a prayer request on its Facebook page due to Schuller's "swiftly declining" health.
"We at Hour of Power and Shepherd' Grove are deeply saddened to report that our founding pastor, Dr. Robert H. Schuller's health is swiftly declining," read the post. "Please join us in prayer for him and the entire Schuller family during this difficult time. May our most precious Lord and Savior grant them peace and comfort as they gather at his side."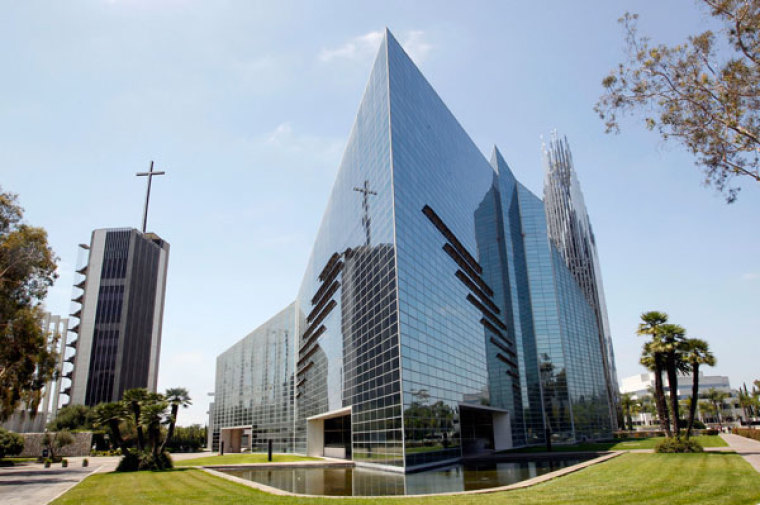 Schuller and his wife, Arvella, founded the Crystal Cathedral church in Garden Grove, Orange County, California, in 1951, with the reverend starting his ministry outreach by preaching at a drive-in movie theater.
In 1970, Schuller started the massively popular and influential "Hour of Power" religious program, which still airs today and is helmed by his grandson, Bobby.
Ten years later, the pastor officially started services in his new Crystal Cathedral, an expansive glass and steel sanctuary with at least 10,000 windows and, by that point, home to just as many members.
Things took a turn for the worse for Schuller's Crystal Cathedral Ministries, however, when the church found itself deep in debt by 2010. The ministry filed for Chapter 11 bankruptcy, owing more than $7 million to creditors.
Crystal Cathedral was eventually sold to the Roman Catholic Diocese of Orange for $57.5 million, and was renamed the Christ Cathedral in 2012.
By that time, relations among the leading Schuller clan had broken down, with the elder Schuller and his wife, Arvella, quitting Crystal Cathedral Ministries and filing a multimillion-dollar lawsuit against the ministry for copyright infringement. The couple was awarded less than a million dollars, and their appeal to the U.S. Supreme Court denied.
The original Crystal Cathedral congregation also splintered off into at least two groups, one called Hope Center of Christ led by Sheila Schuller Coleman, former pastor and CEO and president of the ministry, and the other, Shepherd's Grove, led by the elder Schuller's grandson, Bobby.
The Rev. Robert H. Schuller and his wife are survived by their children, Robert A. Schuller, who had also briefly led Crystal Cathedral church, Sheila, Jeanne, Carol and Gretchen.
Read the full statement on Schuller's passing by his grandson, Bobby, publicly issued by Shepherd's Grove:
Statement on the Passing of Dr. Robert H. Schuller, 1926 - 2015

The Rev. Dr. Robert H. Schuller, founding pastor of the Crystal Cathedral and minister to millions over four decades through his acclaimed weekly Hour of Power television broadcasts, died Thursday morning, April 2 with his loving family by his side. Dr. Schuller had been diagnosed with esophageal cancer in August 2013. At the time of his death, he was 88 years old.

What follows are words from Robert Vernon "Bobby" Schuller, grandson of Robert H. Schuller, on his special relationship with his grandfather.

I always had a special relationship with my grandfather. He was so warm with all of his grandchildren; we all felt special. I remember he used to love calling me "Robert Schuller the Third" like it was special to him that I carried his name. That made it special for me, too. My dad is also Robert Schuller and I remember the three of us at holidays or on fishing trips talking about how to build a thriving ministry, how to reach people where they are, or debating the best way to write a great sermon.
When my dad was leading the ministry, in 2006, I came to join him to bring younger adults to an aging church. During that time, my grandfather began mentoring me. I would go to the 12th floor of the Tower of Hope every week. There we were, looking at the top of the Crystal Cathedral, Angel Stadium, and Disneyland. You could see the whole world from up there. He would just pour into me for hours. We would debate (I often disagreed with him), dream, and even think through practical issues of theology. I always left feeling encouraged, like I was on cloud nine. Several times he would say, "Bobby, Oral Roberts called me a prophet. I prophesize that someday you will take over after your father!" Though the idea of picking his grandson to carry on would be no surprise to most people, I doubted the idea, mostly because I had no desire to be enmeshed in a family run ministry.

After setting out on my own, the Crystal Cathedral Congregation, now Shepherd's Grove, voted unanimously to have me return and lead the church into its next chapter. I have the incredible honor of carrying on my grandfather's legacy by teaching people that they are not what they do, not what they have, and not what people say about them. They are the beloved of God. This message is going to millions around the world as we carry on the work my grandparents and parents began exactly sixty years ago. The Hour of Power team is dedicated to keeping Dr. Schuller's legacy alive by providing our messages, old and new, to those who need to hear them most.