Reza Aslan Says 'Anti-Muslim Fervor' Is Rising in America, but Admits ISIS Terrorists Are Muslim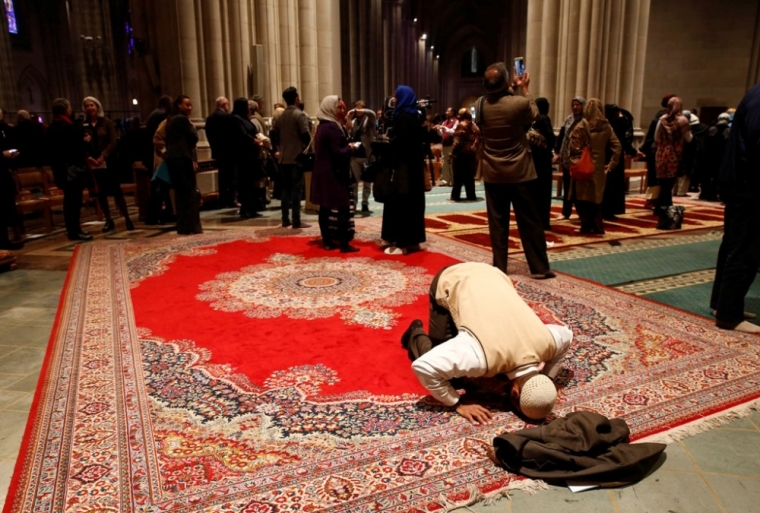 Controversial author and religious scholar Reza Aslan has said in an interview that he believes "anti-Muslim fervor" is rising in America due to media portrayals of the ongoing war on terror, but at the same time admitted that if ISIS calls itself Muslim, it should be taken seriously.
"I do think we need to resist saying ISIS has nothing to do with Islam, or that violence in the name of religion has nothing to do with religion," Aslan told "The Daily Show's" Jon Stewart. "Well, of course it has to do with religion."
Aslan added: "If ISIS calls itself Muslim, we should probably take them seriously. Fine. They are Muslims."
There has been some debate in the U.S. about whether to call ISIS Islamic or not. President Barack Obama has said that that is precisely what the militants want, and therefore does not want to legitimize them. Conservatives, such as evangelical preacher Rev. Franklin Graham, have meanwhile accused the president of "protecting Islam" and not opening "his eyes to the truth."
Aslan said if one does call ISIS Islamic, then there also needs to be acknowledgment that many of the terror group's victims in Iraq, Syria, and other countries in the region are Muslims themselves.
"I'm okay with you saying that ISIS is Muslim as long as you also realize that the tens of thousands of people that they have killed are also Muslims and that the tens of thousands of people who are are fighting against ISIS are also Muslim," the scholar said.
Aslan accused news media such as Fox News and HBO host Bill Maher of stocking "anti-Muslim fervor" in the U.S. He described Fox's coverage as "fear manufactured by a news channel that has spun it into ratings gold," while he accused Maher's ongoing criticism of Islam as "facile" generalizations.
"On your point about anti-Muslim fervor, that's a very real thing," Aslan said. "Two-thirds of
Americans say that Islamic-American values conflict with each other. Half of Americans say that Muslims can't be loyal to America. One-third of Americans — that's 100 million of us — believe that Muslims should be forced to carry special I.D.s identifying them as Muslim."
Aslan compared anti-Muslim sentiment in America to the way Jews and Catholics were once treated.
"The good news is that everything that is said about Muslims today, that they are not American, that they are fearful, that they don't belong here. Everything that was said about Muslims today were said about the Jews in the '40s and '50s. Was said about Catholics at the end of the 19th century," the author said.
"And those two religions through the passage of time, through the slow-building of relationships and the integration of story became very much part of the religious fabric. The same thing is going to happen to Muslims," he predicted. "The bad news is then we will find somebody else to hate."
Aslan published the book Zealot: The Life and Times of Jesus of Nazareth in 2013, which attempts to present a historical account of the life of Jesus, but does not rely on the Gospels for it characterizations of Christ.
The book leaves it open for interpretation whether Jesus really was the Son of God.
"Regardless of whether you think of Jesus as a prophet, a teacher, or God incarnate, it is important to remember that He did not live in a vacuum," Aslan has said.
"Whatever else Jesus was, He was, without question, a man of His time. This is true for all of us. The key to understanding who Jesus was and what Jesus meant lies in understanding the times in which He lived. That's what this book does."