Rick Warren: 3 Things to Remember This Christmas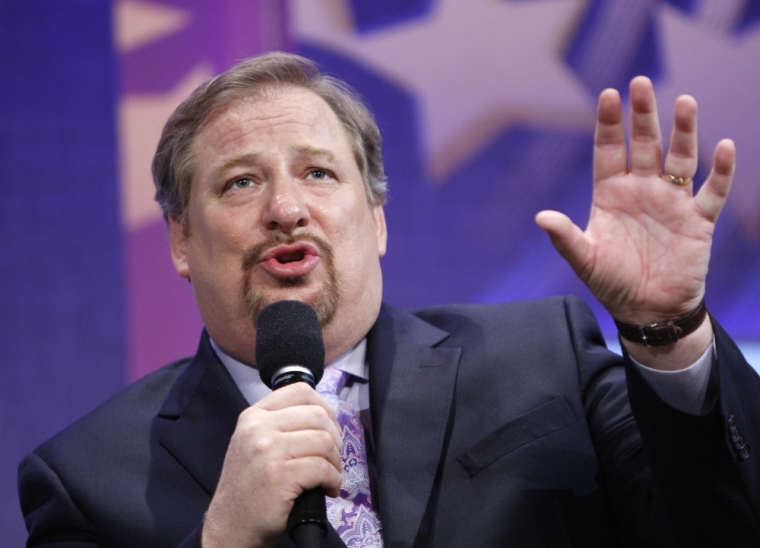 Each year during the Christmas season people may feel pressure to do things bigger and better than before — more gifts, more decorations, more parties — keeping them busy, overburdened and missing the true meaning of Christmas. This holiday season, Saddleback Church Pastor Rick Warren shares in a column posted on pastors.com three simple concepts to help Christians stay focused on what's really important. Below is a summary of the column.
1. Keep it Simple
You don't have to spend your holiday participating in grand, impersonal, events and activities in order to feel fulfilled. Rather, Pastor Warren encourages Christians to engage in activities that enable personal interaction and service, such as feeding the hungry, or providing support for needy single parents. Personal interaction has been key for Saddleback's 20,000 members. " … We've found that the larger we grow, the smaller we must become," says Warren.
While planning your holiday, keep in mind that some of the best laid plans don't pan out, Pastor Warren reminds readers, as indicated in the Scripture, "Many are the plans in a man's heart, but it is the Lord's purpose that prevails (Prov. 19:21 NIV)."
2. Be There
It's hard to demonstrate love if you're not there.
Warren writes, "We give love to people at Christmas when we show up in their lives, serving and celebrating in the name of Jesus (1 John 4:7-9)."
Giving one's focused attention is another way to show love, according to the pastor. "Attention says, 'I value you enough to give you my most precious asset — my time,'" says Warren. "When you give someone your time, you're giving them a portion of your life that you'll never get back. You can always make more money, but you cannot make more time."
The pastor highlights the irony that, during the Christmas season, people often spend their money lavishly, but are miserly when it comes to giving of their time.
3. Give With Delight
Giving counteracts materialism, says Pastor Warren, and there's no better way to give than with " … A delighted heart." Do keep in mind that giving has nothing to do with your personal income. The pastor writes, " … Giving is a matter of willingness, not wealth. It's attitude, not amount. God doesn't want your possessions; he wants your heart (Matt. 6:21)."
Giving doesn't always involve a tangible gift. It can also mean sharing one's resources. " … You may have a garage full of tools that, as a gift, you make available to your neighbor or an empty vacation spot that you allow other members of your family to use."
Warren sums things up when he writes, "The essence of Christmas is that we simply and humbly give of ourselves, just as God gave generously and sacrificially to us through His Son, Jesus Christ. With this Good News as our center, we can generously show up in the lives of others with our time, talents, money, possessions, and friendship."
To read Rick Warren's original column on pastors.com, click here.