Rick Warren: 4 Things God Does for You When Reading the Bible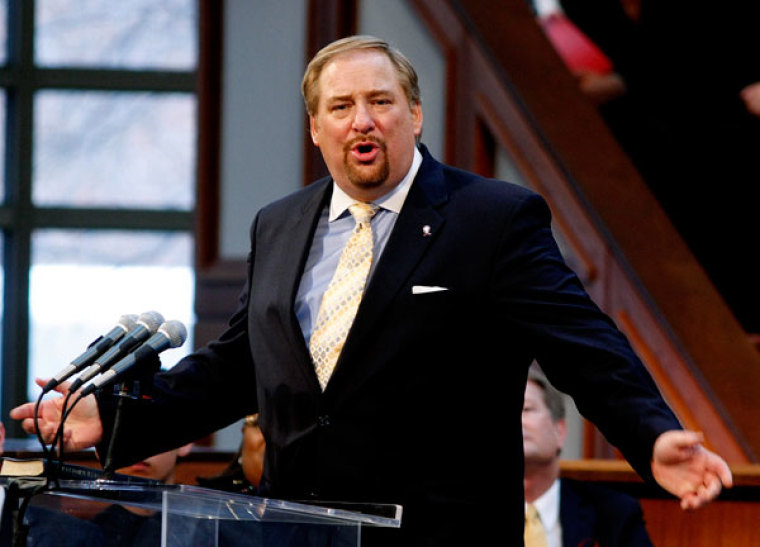 Megachurch pastor and best-selling author Rick Warren lists four things that God does for you when you're reading the Bible.
In a Daily Hope devotional published on Thursday, the Saddleback Church founder said:
He teaches you. God shows you the path on which you should walk;
He rebukes you. God shows you when you're off the path;
He corrects you. God shows you how you can get back on the path;
He trains you. God shows you how you can stay on the path. 
"The purpose of the Bible is to help you live out the purpose God has for your life; it's God's inheritance that's due to you. God wants you to be thoroughly equipped for what you've been made to do," wrote Warren.
"God wants you to grow and know what's available to you from Him. You need to read the Bible to do that."
Warren's inspiration for the devotional was Acts 20:32, whose New International Version rendering reads: "I commit you to God and to the Word of His grace, which can build you up and give you an inheritance among all those who are sanctified."
"You have an inheritance coming to you. If you read God's Word, the Bible promises one for you. ... An inheritance is what you get for being part of a family that's rightfully yours," added Warren.
"Pretend your father is billionaire Warren Buffett, and he dies. If you never took the time to read the will, you'd be foolish. You wouldn't get what was rightfully due to you. You wouldn't benefit from what belongs to you as a child of Warren Buffett."
This is not the first time in recent days that Warren has written a devotional centered on the value of the Bible to the believer.
In an entry titled "God's Word Can Give You a Fresh Start" published on Wednesday, Warren wrote about the importance of the Bible.
"Without God's Word, we could never be saved. We wouldn't be headed for Heaven. We wouldn't know about Jesus' death on the cross. We wouldn't know about God's purpose for our lives," noted Warren.
"God wants to give you all of that — but it starts with His Word. Through the Bible, God re-creates our lives. When I feel like I'm at the end of my rope, God uses the Bible to give me a fresh start, a do-over."