Rick Warren and Elton John: An Unlikely Alliance for AIDS Relief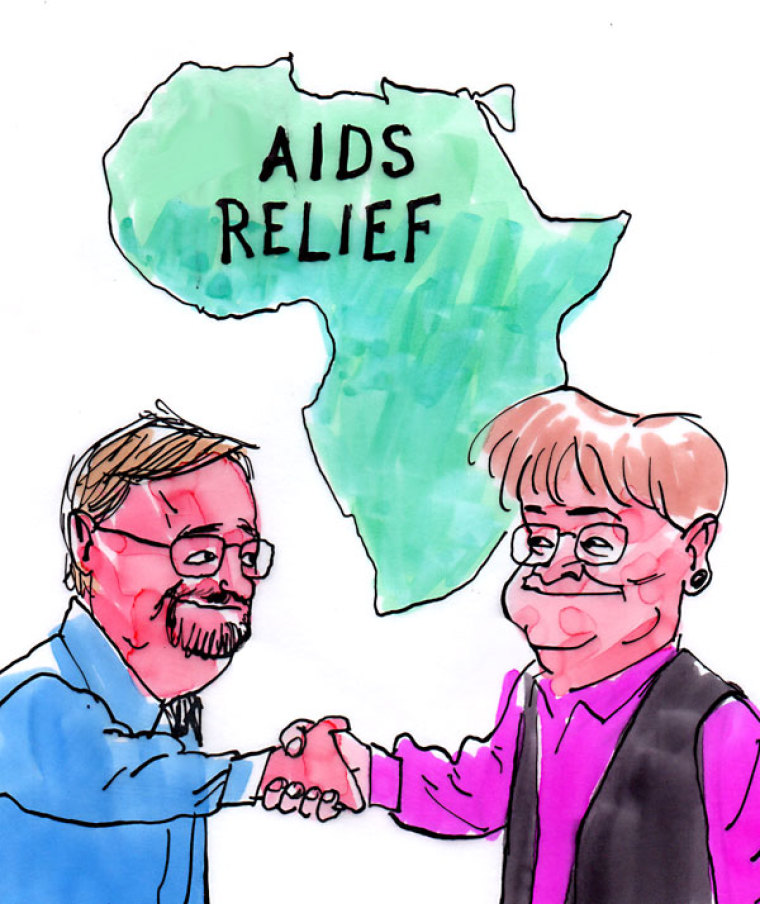 Pastor Rick Warren spoke to Congress about global health programs Wednesday, saying foreign governments he's worked with are "not nearly as afraid of the Church as" the U.S. government. Along with gay singer Elton John, the megachurch pastor urged lawmakers not to cut AIDS funding.
"The actual number of people without faith is quite small outside of Manhattan and parts of Europe," Warren, the founding pastor of California's Saddleback Church, said at a Senate hearing Wednesday on funding global health programs.
"And if you want to talk about distribution you have to use faith communities," he told a Senate Appropriations panel.
Warren, whose church's Global P.E.A.C.E. plan has sent teams to serve in 197 countries, added, "I've actually found it quite easy to work with other governments. They're not nearly as afraid of the church as the American government is."
Read more at http://www.christianpost.com/news/rick-warren-foreign-govts-not-nearly-as-afraid-of-the-church-as-us-testifies-with-elton-john-to-urge-congress-not-to-cut-aids-funding-138772/#RS5o4pJPR1CaI3WA.99