Rick Warren Blasts 'Noah,' Misquotes Film's Director on Twitter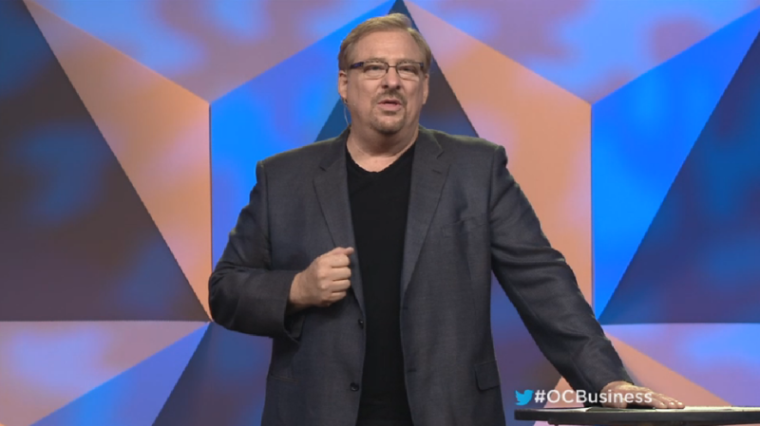 Director Darren Aronofsky's "Noah" has stirred controversy far and wide ahead of its release date in recent weeks, and Pastor Rick Warren is the latest to sound off on the film via Twitter over the weekend.
The Aronofksy-directed drama has caused waves after bridging both secularist views and a desire to appeal to religious audiences, and critics are speculating over how closely or loosely "Noah" will adhere to the Bible- including Pastor Warren. On Sunday, the Saddleback Church founder touched on the upcoming film, but in doing so, he inaccurately quoted Aronofsky.
"Director of new 'Noah' movie calls it 'The LEAST biblical film ever made' then uses F word referring to those wanting Bible-based (entertainment)," Warren wrote to his over one million Twitter users on March 16.

 Although the Twitter post appears to be Warren's disapproval of "Noah," it is important to note that the quote used is not only errant, but has been taken out of context. The quote arose after an interview with The New Yorker in which Aronofsky referred to "Noah" as "the least biblical biblical film ever made." In using the word biblical twice in the quote, the director meant that "Noah" is unlike any other previously made religious film in a cinematic sense and feel.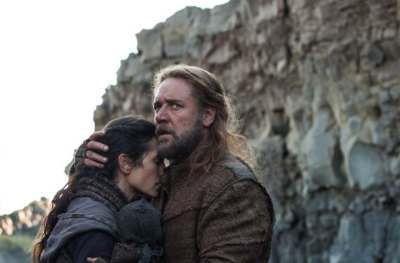 Also during his interview with The New Yorker, Aronofsky used the expletive when referring to many screenings of "Noah" held for various small audiences, resulting in poor test scores and dozens of different versions of the film.
"I don't give a f--- about the test scores," Aronofsky told The New Yorker, via Digital Spy. "My films are outside the scores. Ten men in a room trying to come up with their favorite ice cream are going to agree on vanilla. I'm the Rocky Road guy."
Ultimately, Paramount Pictures went with the director's cut instead of the other versions of "Noah." Following The New Yorker report and the ensuing misquotations, Aronofsky stressed that his statements meant no disrespect to the Bible and that his film is only an expression of his passion for the story of Noah.
Furthermore, the director and "Noah" distributor Paramount Pictures maintain that their take on the Biblical story is not an environmental crusade, nor is it intended to offend those of Christian or Jewish faiths. In fact, Paramount has added an explanatory message to "Noah" in order to help audiences better understand the film as a dramatic interpretation; not a line-by-line retelling of the Bible story.
"The film is inspired by the story of Noah," the message reads. "While artistic license has been taken, we believe that this film is true to the essence, values, and integrity of a story that is a cornerstone of faith for millions of people worldwide. The Biblical story of Noah can be found in the book of Genesis."
"Noah" hits U.S. theaters on March 28. Watch the trailer here.