Rick Warren: Harness God's Power to Overcome Stress, Weariness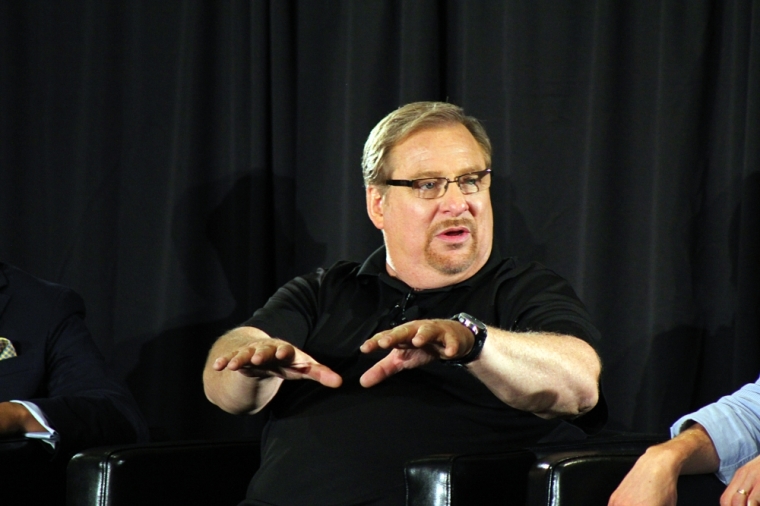 Avoiding weariness in life involves allowing oneself to harness God's power, Pastor Rick Warren says in a devotional on Isaiah 40:29.
Warren, who heads Saddleback Church in Orange County, California, said in the devotional published Sunday on his website, Daily Hope With Rick Warren, that the leading cause for exhaustion among Christians is not bitterness, guilt, or fear, but rather a feeling of weariness. He added that many Christians are simply "sick and tired of being sick and tired."
The pastor writes that the overbearing feeling of weariness can only be overcome by allowing oneself to harness God's power in their daily lives.
"There's no way you can fulfill your purpose in life without being plugged in to God's power," Warren writes in the devotional.
He goes on to suggest that Christians need God's "supernatural power" to adequately deal with all of the difficult aspects of life, including "the power to handle loneliness when you're lonely. … The power to handle stress when you're under pressure. … The power to handle guilt and fear and boredom and bitterness and rejection."
Warren has previously spoken on the topic of God's power before, writing in May 2014 that God gives praise to those who relinquish self-reliance and put their faith in Him. And noted that God celebrates "people who are dependent upon Him and surrendered to Him," because it is then that Christians put the full weight of their faith in God.
In his Sunday devotional, Warren lists the ways Christians can harness God's power in everyday life, including prayer, perserverance, and taking risks in God's name.
"When you take a risk to do what God tells you to do, even when it's hard or unpopular, even when it may cost you, even when it doesn't make sense, even when nobody else is doing it, God will pour out his power in your life," Warren writes.
Warren also suggests that it takes faith and trust in God to accomplish all things in life, using the goal of a healthy lifestyle as an example.
"Getting healthy, like any major change we make in our lives, can seem like an impossible challenge. Of course, it is impossible for those who try to do it on their own! But in our inadequacy, God's strength for the person of faith is made perfectly evident," Warren writes, adding " That's why it takes faith to maintain your health the way God desire."
"You'll never be able to do it on your own. You were never intended to be able to! Anything you can do in your own willpower doesn't require faith, and when faith is not required, we're living faithlessly," Warren adds.