Rick Warren Reveals What God Told Him About How to Help Pastors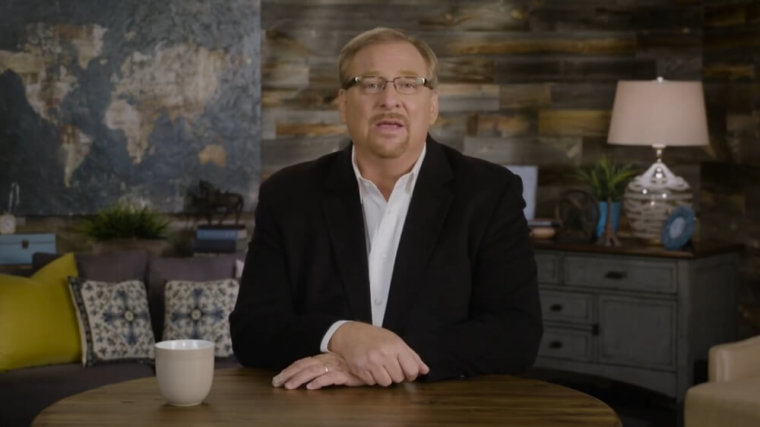 Saddleback Church pastor Rick Warren has said that he is no longer impressed by rapid church growth, given how many pastors he has seen burn out over the years, and revealed that God has instructed him to organize a teaching conference to help church leaders.
"Once a month I take an extended period in my prayer time to pray specifically by name for the next generation of pastors. Over my 40+ years in ministry I've watched too many great guys burn out or flame out and drop out before they made it to the finish line. Rapid church growth doesn't impress me anymore. Rockets burn out fast. Sustained growth decade after decade is what impresses me," Warren said in a Facebook post on Tuesday, addressed to pastors and church leaders.
Warren listed out his specific prayers for the pastors and their families, noting that he prays they will be able to maintain a "humble, teachable spirit," and that they will be able to increase their effectiveness every year, even if their churches hit hardships.
He revealed: "Then, the other day God said, 'I don't want you to just pray for these guys. I want you to share with them all the lessons in ministry that I taught you the hard way. It will save them a lot of time and pain.'"
With that, Warren announced that he is relaunching the Purpose Driven Conference, scheduling a three-day "intensive learning" experience at Saddleback between June 28-30.
"I will be doing all the teaching – downloading 36 years of learnings from Saddleback. In that time we've baptized more new believers (43,018), put more people into small group Bible study (over 38,000 meet weekly in 8,420 small groups), and sent out more members on mission (26,846 members have served in 196 countries) than any American church," Warren said.
"I know this invitation doesn't give you a lot of time, but God didn't tell me to do it until a few days ago. I'm just being obedient," he added.
Warren has focused a significant portion of his ministry on helping other pastors in America, and in October 2014 also warned that focusing on growth over quality is not the proper way to build a church.
"You must be very careful how you build. Some build with gold, silver, precious stones even wood, hay and straw but the day will come when fire will reveal the quality of your work and if what you build survives, you will receive a reward," the megachurch pastor said at the Exponential West conference.
He insisted: "The success of your ministry isn't about size or speed, regardless of those 'large church lists.' God isn't going to judge you based on those things because those are human measurements."