Rihanna Focuses on Obeying God, Sharing Scripture With Fans
Rihanna, 24-year-old recording artist, is focusing on obeying God and reading her bible.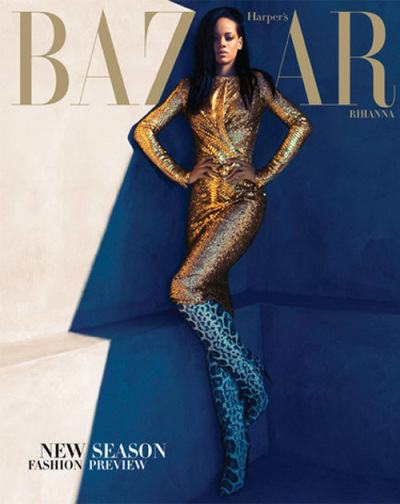 The chart-topping entertainer took to her Twitter account to share a message of obedience with over 24 million followers.
"Believing has a lot to do with obedience," the singer re-tweeted from Christian minister and author Joyce Meyer on Thursday morning. "If you really believe what God says, you'll do what He says."
The singer is an admitted fan of Meyer's, and even sent a message to the Christian speaker on Twitter in June.
"@JoyceMeyer you're awesome," Rihanna told the minister via Twitter.
When one of Rihanna's fans tweeted about Meyer being "one of the few with the non-corny quotes on Twitter," last June the singer retweeted the message and gave the person some advice.
"Get into her books," Rihanna told the fan.
Most recently, the singer followed Meyer's path and shared a scripture with her Twitter followers.
In a message titled "Don't Be Lazy" Rihanna shared a biblical proverb with her followers.
"Do you see a man diligent and skillful in his business? He will stand before kings; he will not stand before obscure men," the Barbadian pop star tweeted from Proverbs 22:29.
In the message shared on Rihanna's Instagram photograph sharing account, the passage is broken down into a detailed explanation.
"Proverbs 24:30-34 gives a clear warning about being lazy. Laziness allows everything in our lives to get overgrown or broken down," the highlighted passage shared by Rihanna reads. "..If you put your trust in Him, He can turn your mess into your message. Set your way to follow God from this day forth."
Rihanna also decided to highlight the end of the description that she shared with her followers on the social networking website.
"Get rid of procrastination and do whatever God has been telling you to do," the singer's message said.
Rihanna Crying During Oprah Interview, Singer 'Terrified' of Fame