U2, Coldplay, and Foo Fighters Concerts Cancelled in Wake of Paris Attacks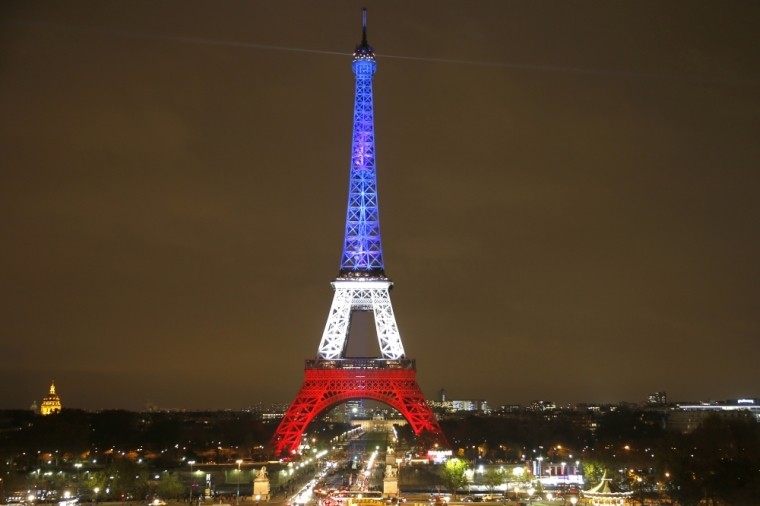 Friday's attacks on Paris that took the lives of at least 127 people have led rock bands U2, Coldplay, and Foo Fighters to cancel their concerts to allow for grievance over the rampage.
The Irish band said in a statement, "U2 and Live Nation, along with HBO who were due to live broadcast the Saturday concert, are fully resolved to go ahead with this show at an appropriate time."
Multiple outlets reported that Bono and his bandmates were spotted outside the Bataclan Theatre, where one of the attacks were purposefully laid out. They were supposed to hold a concert in the City of Lights on Saturday but decided to cancel the event after the series of attacks in various areas in Paris, France.
With boquets of flowers in hand, the band members paid homage to the unknowing victims who were killed. They stayed for some time with the people who went on vigil after the attacks.
Coldplay, on the other hand, had a scheduled Friday concert in Los Angeles and "out of respect for the terrible events in Paris," the band said in a statement that they had to cancel the live stream concert.
With social media filling up walls and discussions about the Paris attacks, Foo Fighters took to Facebook and announced in a heartful statement that they will be cancelling the rest of their concerts as part of their tour.
Meanwhile, Justin Bieber didn't cancel his Friday concerts. In a Twitter post, the singer said he only discovered about the grisly assaults after his first performance. He also pushed through with his two other live stream concerts "to hopefully bring some light & hope to those hurting." However, Entertainment Tonight says his tweet has been deleted.
The Islamic State has claimed responsibility for the series of attacks in Paris, including suicide bombings that left hundreds injured.
The terrorist group successfully laid the attacks out in the French capital after Kurdish Peshmerga fighters and other anti-ISIS forces finally reclaimed Sinjar, a northern Iraqi city seized by the extremists in August 2014.