Roland Martin CNN to Part Ways April 6: 'New Boss Wants His Own Peeps' (VIDEO)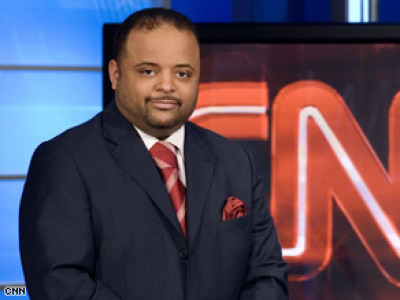 Roland Martin's CNN career as a political analyst looks to be coming to an end in April, the regular has confirmed by Twitter on Tuesday.
Martin has been a familiar face on CNN, featuring during the network's presidential election coverage, as well as on CNN's morning show "Starting Point."
However, his stint with CNN has not been without controversy; last year he was suspended by CNN after tweeting an offensive comment during the Super Bowl.
That suspension lasted for about a month before the network lifted it, and once it was over he again became a regular presence for CNN's political coverage and analysis.
Martin, however, will now part ways with CNN entirely, and through the social media network he has announced that his final day will be April 6, 2013.
Fans have been taking to Twitter to ask him why he is leaving, to which he has responded, "New boss wants his own peeps."
He was referring to CNN's new president, Jeff Zucker, who assumed the new role in January and has immediately begun a shake up of CNN's programming, hosts and analysts.
Zucker has already removed Soledad O'Brien from her position as host of morning show "Starting Point," and replaced her with Chris Cuomo.
He has not yet confirmed who will be the female co-anchor for the show, although recent rumors have pointed to Erin Burnett being given the nod. She is more prominently known right now for her primetime show, "Erin Burnett Outfront."
Here is a video of an interview with Roland Martin last month:
Tanya Young Williams and Roland Martin talk about his Future at CNN